Webmoney currency is the same money as your savings on the card. It can be used to pay for many goods and services on the Internet. For payments and transfers, the system charges a relatively small percentage for its services: 0.8%.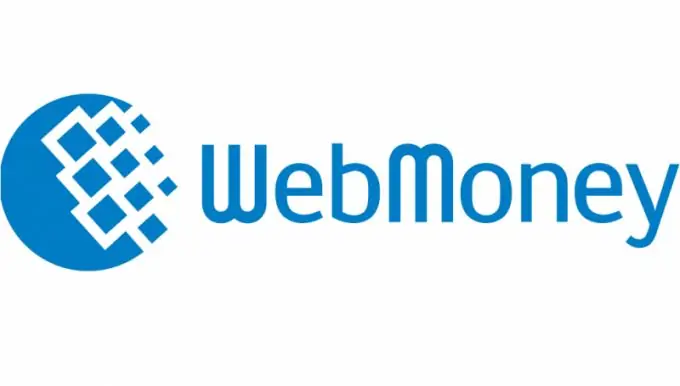 Webmoney is one of the oldest electronic payment systems known in many countries. Its huge advantage is the ability to work with several popular currencies. Funds from Webmoney wallets can be used to pay in many online stores, pay for many different services (fines, utilities, cellular communications, and others). The creation of a dollar wallet in the system does not cause any particular difficulties.
For owners of WM-purses
If you are already registered in the Webmoney system, then it is not difficult to create a dollar wallet. To do this, you need to go to the website of the payment system, enter your username and password, symbols from the picture. Once in your account, you need to click on the "wallets" tab, which displays all your wallets in different currencies. In the line where they are displayed, there is a tab "add more" and a plus is drawn. In the tab that opens, you need to select the desired currency and type of wallet from the drop-down list. For dollars, the wallet is designated as "WMZ". You must carefully read the terms of the agreement on the use of the payment system and wallet services in particular, then tick the box for accepting the agreement. Press the "create" key.
After these steps, the system will direct you to a page with all your wallets, where the created dollar wallet will be displayed. You can write down his number so that he is always at hand or just remember. Your wallet is ready to accept and send payments.
For those who are not registered in the system
To create a dollar wallet in the Webmoney payment system, you need to go through a simple registration procedure. Click the registration tab, then select the registration type. There are only two of them: for those who do not yet have their own account in the system, and for those who already have a WMID number (your account number), but want to use it through the Keeper Mini program.
To register, you can enter your phone number by linking your wallet to it, or select your account data on any popular social network. After that, you need to fill in the registration data (name, address of residence, passport data and others), confirm the email address and mobile phone, create a password for the system.
After completing the registration, you can choose any type of your first wallet. For example, dollar. You will also have to read the terms of the agreement and confirm your consent. After that, you will have access to operations in the system and outside it, where the electronic currency Webmoney is accepted.