Once the French writer Antoine de Saint-Exupery remarked: "There is no greater luxury in the world than the luxury of human communication." Unfortunately, modern life is such that people are increasingly moving away from each other. A surrogate for virtual communication is gradually replacing real human relationships. But, on the other hand, the modern Internet provides truly unique opportunities for finding like-minded people and new friends. It would be a sin not to use them.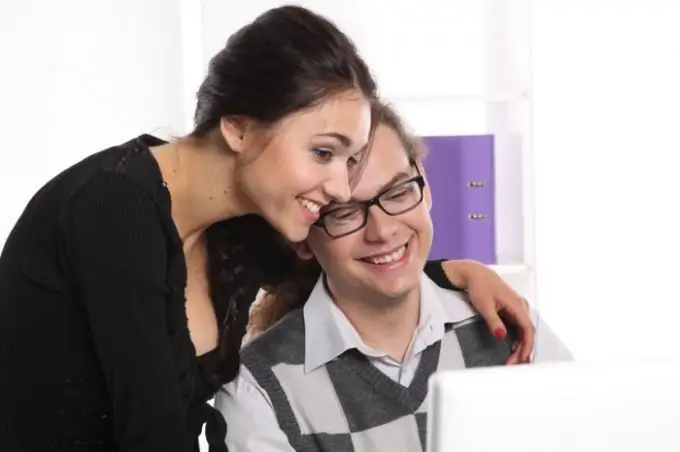 Instructions
Step 1
If you are feeling lonely and suffering from a lack of communication, try to find new friends online first. Of course, virtual friends are not the same as real friends in life. But who said that the person you met on the Internet cannot become your good acquaintance in real life after a while? It is enough just to show goodwill and some perseverance.
Step 2
Online dating has the great advantage that before you meet in real life, you have the opportunity to get to know people better, to make sure of the similarity of your interests and mutual sympathy. In addition, network communication allows you to make initial contacts with a very large number of people, among whom there are probably several interesting personalities for you.
Step 3
Just like in real life, on the Internet, you should look for friends with interests and views similar to yours. This can be done in several ways. The most convenient ways: thematic forums, social networks and blogs (virtual diaries). Even if you don't have any particular hobby, you probably have a certain range of interests and hobbies. In search of new virtual acquaintances, you should focus on these inclinations.
Step 4
In order to find suitable thematic forums, enter into a search engine a query with your hobby and the word "forum". Review the resulting list of sites and select from them those that contain active forums on the relevant topic. Then start browsing these resources sequentially. When you find a forum that interests you, create an account on it and start reading messages, paying attention to their authors. If you are interested in a discussion, try to get involved in the conversation. Over time, you will get to know better the visitors of this forum and, possibly, make new acquaintances among them.
Step 5
The next popular way to meet new people is through numerous social networks. Depending on your age and area of interest, choose a suitable social network and register with it. If possible, fill in the profile in detail, indicate your interests and preferences, upload photos. Then start looking for friends. The easiest way to do this is by visiting a variety of interest groups. You can find groups through the search option, and indicate your real hobbies as a request. Having selected several suitable groups, start communicating in them, along the way, looking closely at their visitors and adding new friends to your account. Over time, you will form a certain circle of friends among like-minded people.