Bots allow great shooting practice while playing Counter-Strike. Naturally, they will not replace real players, so it is recommended to devote time to playing with real people. There are several options for adding bots to the game.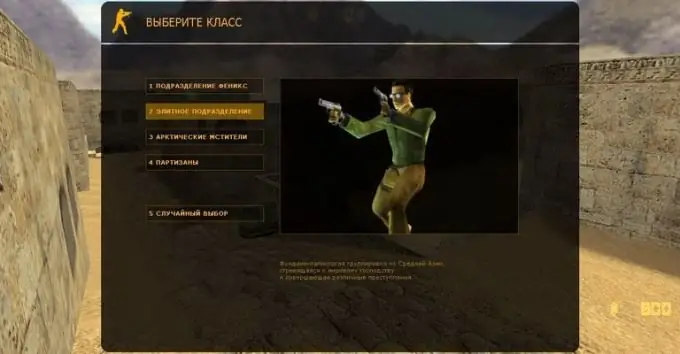 Instructions
Step 1
There are many different types of bots for each version of the Counter-Strike game. First of all, find a fan site dedicated to the exact version that is installed on your computer. Browse the list of bots available for download and installation. Choose the one with the most positive reviews. Use a search engine to find as much information as possible about him. The fact is that different types of bots can behave differently in the game, and the pastime can be both exciting and boring. After making sure that the bot set you have chosen is right for you, download it to your hard drive.
Step 2
The downloaded files can have different forms - it can be either just an archive or a self-extracting file. Read the readme carefully - it should contain the name of the folder where you want to install the bots. In case you have a self-extracting archive in front of you, select the destination cstrike folder. If you have a simple archive in front of you, extract the files from it into a separate folder, and then copy them into cstrike.
Step 3
Start CS and create a new game. Select a map and wait for the download to finish. Press the h button, then select the add bot command from the drop-down menu. With it, you can also set the difficulty for the added bot and the type of weapon that it will use.
Step 4
Add a bot using the console. In this case, press the ~ button and enter the command sc_cheats 1. Next, enter bot_difficulty and press Enter. You will see the difficulty value of the bots: 0 - the easiest, 3 - the most difficult. Adjust this parameter depending on your skill.
Step 5
To create a server where you will face a large number of bots, enter the commands mp_limitteams 0 and mp_autoteambalance 0 in the console. With their help, you will remove the restriction on adding new players for a strong team in case of imbalance, and also disable the automatic adjustment of equality of sides. Use the commands bott_add_t and bott_add_ct to add a bot for a terrorist and counter-terrorist team, respectively.