Today, there are a lot of social networks on the Internet in which people communicate, meet, find new friends and exchange photos. One of the popular social networks for virtual communication is "Galaxy". Like any other similar site, you can upload photos to Galaxy, and you can do this in two ways, one of which is to use third-party services from Mobstudio, and the other is to use the official service of Galaxy of Dating.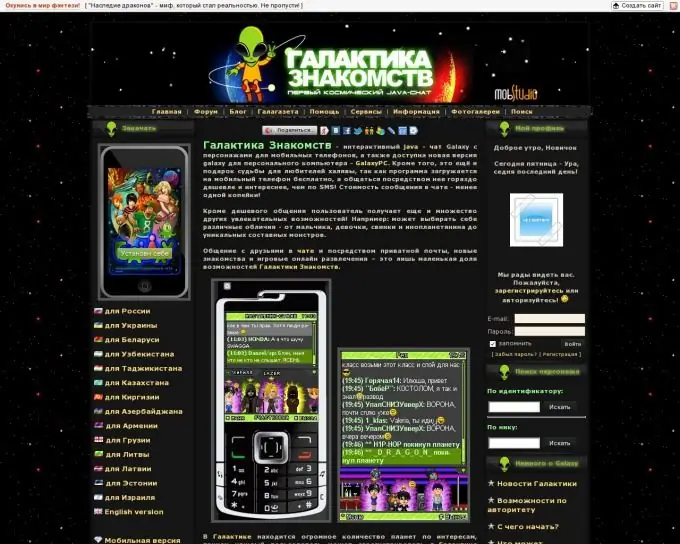 Instructions
Step 1
Go to the official site of the Galaxy of Dating and log in to your profile. After authorization is completed and you can access your profile, you will have access to the social network menu.
Step 2
From this menu, select the Add Photo option and upload the photos one at a time by clicking the Browse button and selecting the photos you want in your own computer's explorer. After selecting the desired file, click "Open" and then "Upload".
Step 3
The site does not support batch uploading of photos, so if you want to upload many photos at once, please be patient. After the first photo is uploaded, proceed to upload the second, and then the third and fourth.
Step 4
After uploading the required number of photos, launch the Galaxy app (a client that makes it easier to work with social networking) and open the "My Info" section. In this section, select the "Photo Gallery" subsection and create an album by clicking on the "New Album" button.
Step 5
Edit the title and description of the album, then click the "Create" button. You will see a list of photos uploaded to the server. Select the ones you want to get into the album and move the photos. When your album is ready, everyone can see it on your personal page in the Galaktika social network.