The absence of a fax machine is not at all an obstacle to sending a message via this communication channel. If you have a regular personal computer, you only need a small attachment - a fax modem - to exchange fax messages.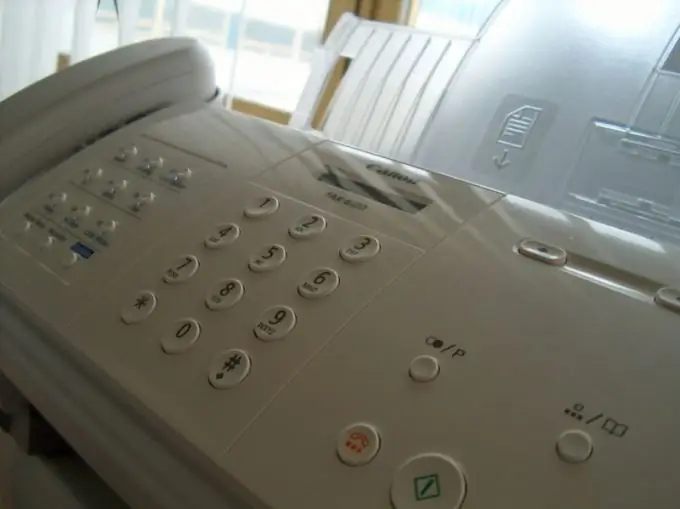 Instructions
Step 1
Purchase an analog modem that has a fax function. Please note that the ADSL modem that you probably already have will not work for this purpose. In order to purchase a fax modem, you need to go not to computer stores (there are no such modems there, since they are out of production), but to markets, online auctions, etc.
Step 2
When choosing such a modem, be guided by two criteria. Firstly, the encoding of the received and transmitted data in it should be carried out not by software, but by hardware. Second, be sure to make sure that it actually has a fax emulation function. Purchase an internal ISA modem only if the motherboard of your machine is equipped with the appropriate slot.
Step 3
Connect the modem to the telephone line correctly. No splitter is required for this, the device just needs to be connected parallel to the line. If you already have an ADSL modem, and therefore a splitter, connect the analog modem in parallel to any of the telephones. When connecting, keep the handset on one of the parallel telephones off to avoid electric shock if an accidental incoming call occurs.
Step 4
Connect the modem to your computer, or if it's internal, install it in the slot on your motherboard. The machine must be switched off before this. Connect the power supply to the external modem. Install the software required for receiving and transmitting faxes on your computer. Corresponding programs exist for Linux, Windows and even DOS. For example: HylaFax, Scan and Fax, Ecofax.
Step 5
Further steps for sending a fax depend on which program you are using. Some of them require preliminary conversion of the document into a graphic format, for example, TIFF. After launching the program, enter the phone number and select the file you want to transfer. Then press the button that starts the transfer, or, depending on the program, select the corresponding item in its menu. Remember that most of these programs allow you to not only receive, but also send faxes.