Pavel Durov is the creator of the Russian social network VKontakte, which is an analogue of the American social network Facebook. Pavel went from a programmer to the owner and CEO of the largest social network in Russia, becoming a ruble billionaire.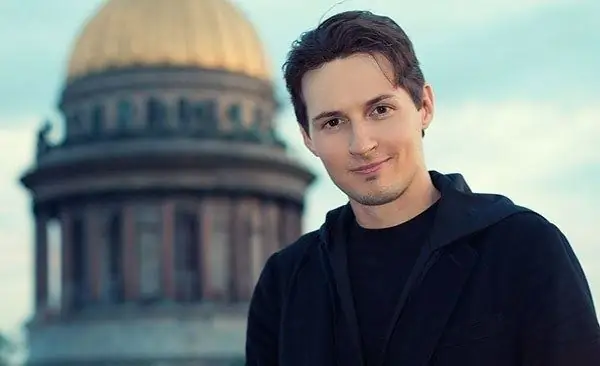 Pavel Valerievich Durov was born on October 10, 1984 in Leningrad (now the city of St. Petersburg).
In his student years, he became a laureate of scholarships of the President of the Russian Federation and the Government of the Russian Federation, three times laureate of the Potanin scholarship. B Studied at the Academic Gymnasium of St. Petersburg State University, from which he graduated in 2001 with honors. After grammar school he studied at the Faculty of Philology of St. Petersburg State University with a degree in English Philology and Translation, completed his studies in 2006 with honors.
After graduating from the university, he created the social network VKontakte, copying the idea from the American service Facebook. VKontakte as of 2013 is the largest social network in Russia. In 2011, Pavel Durov, with a fortune of 7, 9 billion rubles, ranked 350th in the ranking of Russian billionaires. On August 14, 2013, the American company Digital Fortress, owned by Pavel Durov, released the Telegram messenger for iPhone in the App Store, which is a competitor to the popular WhatsApp application.
Paul is characterized by a tough business style; he is a vegetarian and single in food.
On November 19, 2012, Nikolai Kononov's book "Durov's Code" was published, which quite documentarily describes the development of the social network "VKontakte" and the life of its founder. Based on this book, a film is expected in 2014, the rights to which were purchased by AR Films.