In 2006, thanks to Jack Dorsey, a new site called Twitter appears on the World Wide Web. This system allows its user to maintain his own microblogging, as well as read the pages of other registered users.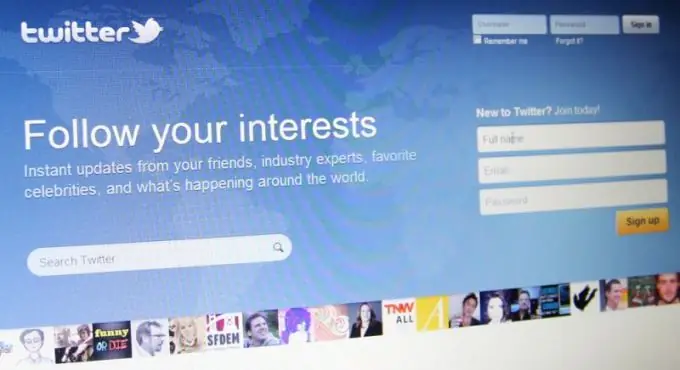 Twitter is a mixture of ISQ and a regular blog. Its peculiarity lies in the fact that you can write messages of no more than 140 characters. You can even send them via SMS from your phone.
In such small messages, users usually indicate what is happening to them at the moment, what they feel or want to share some news from their personal life. You can attach various links to pictures, videos or text information to the message. In addition to all this, each user can create an individual design for his Twitter.
Twitter can be used as a platform for your business, indicating in messages various updates to your company's rules, advertising, the appearance of a new product or service, writing news of your business and simply attracting "Twitter" with links to interesting resources.
Now there are a lot of microblogs of show business stars (both ours and foreign ones), news feeds of various organizations, tweets of politicians, etc. It is quite easy to join this online community. To do this, go to the website https://twitter.com and go through a simple registration. Enter your first and last name, email address and password for your microblog. After that, you will receive an email confirming your registration on the Twitter website, follow the link indicated in it and you can start keeping your records, as well as reading other users who can be found through the search.
To become interesting on this site, try to fill your microblog with not only interesting, but also useful information. You can use various short quotes, print anecdotes or aphorisms. You should not indicate standard information about yourself, what you are doing at the moment ("drinking coffee"), since no one wants to read you. Try to write interesting, concise and not banal, read others, answer them and make new acquaintances.