The Internet provides tremendous opportunities for business development. You can find new customers, keep in touch with old ones, optimize the sales and delivery process, and promote your own brand with a minimum of money and effort.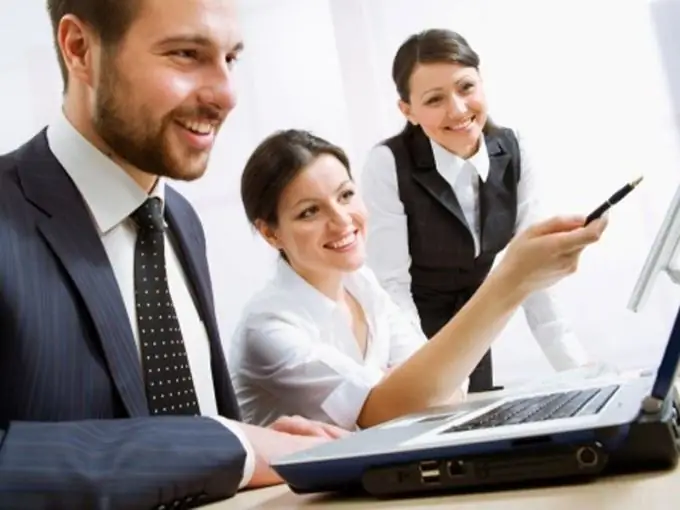 Instructions
Step 1
Create your own website. Its purpose may vary depending on the service sector. If you are a private lawyer, then the best option is a business card website, where your proposal is listed, and contact information is also indicated. If you are selling any goods, then it is better to choose the model of the online store, in which the user can place and pay for the order.
Step 2
Make up the semantic core. You need to define the queries that your potential customers will ask. For example, if you are installing plastic windows in Saratov, then you need to select queries like "buy plastic windows in Saratov" or "order plastic windows in Saratov". All key queries must be divided into groups, their frequency and competitiveness must be determined.
Step 3
Optimize your pages. In order for visitors to find your site in search engines, resource optimization is necessary. The basis of everything is high-quality thematic content that will reveal the request. In the example above, you can write an article that would describe the service and tell you exactly how to place an order. Content is best ordered from professional copywriters.
Step 4
Promote the resource. In addition to internal optimization (filling and design), external optimization is required. The more sites link to a specific page and the better they are, the higher your site will be in the search engines for the request you need. However, these are far from all factors taken into account. It is better to place the promotion process in the hands of SEO specialists.
Step 5
Use contextual advertising. These are classified ads that are only shown to interested users. To compile them, you will need the key queries selected in the second step. It is also better to put this process in the hands of professionals, since they will not only make your ad more attractive, but will also significantly save your advertising budget.
Step 6
Use social media. In addition to attracting new customers, you will be able to forge excellent feedback with old ones. It is better not to be limited to any one network, but to conduct activities in all directions at once. Hire an experienced SMM manager to get the most out of this method. Run contests, post the information you need, keep your customers informed and give gifts. User loyalty will be high.