Sometimes, in order to appreciate all the advantages of the Internet, you need to use it not only while sitting at a stationary computer, but also in the next room or, for example, in the kitchen, and also use a laptop or PDA. All you need to do is create a wireless Wi-Fi network in your home.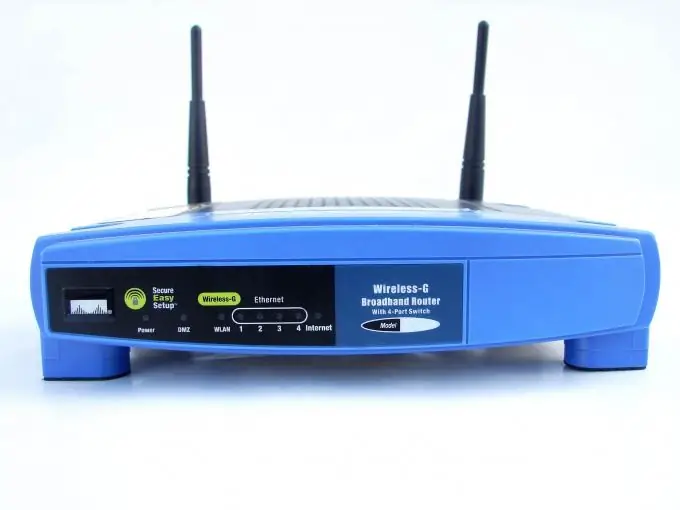 Necessary
Wi-Fi router
Instructions
Step 1
In order to create a wireless network, we need to configure the router to independently connect to the Internet. We connect the communication cable through which we access the Internet into a special connector on the Wi-Fi router.
Step 2
The cable included in the kit is connected with another connector to the input of the network card installed on the computer motherboard. Thus, we have got a serial connection scheme, which can be roughly described as follows: Internet - router - computer.
Step 3
We turn on the computer, open any installed browser and enter the IP address of the router in the address bar. Most often, this is 192.168.1.1, although there may be other options. What is the address of our router, as well as a pair of "login-password" to access the settings - we learn from the instructions for its operation.
Step 4
Once on the settings page, we find the "Wireless network" tab. The main settings are network mode, authentication method (most commonly WPA), and WPA passkey. We set the values we need and enter the access key - it will be the password for connecting other Wi-Fi devices to our wireless network. We also enter the identification string (SSID). It will appear as the name of our wireless network when it is discovered by other devices.
Step 5
Go to the "Internet Connection" or "WAN" tab. We enter the login and password for accessing the Internet, as well as the connection settings: its type (PPTP, L2TP or others) and the corresponding IP address. It is best to check with your ISP in advance for these network settings.
Step 6
We confirm all settings by clicking "OK" or "Apply" and restart the router.
To test the performance of the wireless network, we try to connect to it using a laptop or PDA / smartphone. Through the search, we find our network by the name of the SSID. When connected, the device will ask for a passkey. Enter the corresponding WPA key. Home wireless network installed!