A person who is an experienced user of a personal computer constantly uses the Internet and, most likely, is familiar with the Odnoklassniki.ru social network.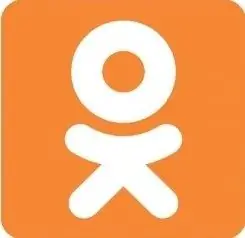 Instructions
Step 1
Users registered on the Odnoklassniki.ru website fill out their questionnaire and enter various personal data there, such as name, surname, city of residence, date and place of birth. They add personal photos to their account, look for their friends on the site, send them invitations to be friends. From the list of users added as friends, you can specify your best friends, colleagues, co-workers, classmates, classmates, relatives and your soul mate. However, sometimes it happens that marriages break up, people diverge, so this or that person has to be removed from the relationship.
Step 2
This can be done in several ways. Go to the Odnoklassniki.ru website. Your main page will open in front of you. On the left you will see your main photo, and below it there will be a menu: "Add photo", "Top up account", "More". To the right of your photo is your name, surname, as well as the menu: "General", "Friends", "Photo", "Groups", "Notes", "Video", "Gifts", "Forum", "Holidays", "Bookmarks", "About me", "Blacklist", "Auctions", "Events", "Achievements".
Step 3
To the right of this menu will be indicated the holidays that your friends are currently celebrating, below them are the profiles of people with whom you may know. The column "About me" will be located even lower, and next to it you will see the inscription: "In a relationship with …". To remove this person from the relationship, click on the inscription "In a relationship with …", and you will see the functions "Marry" and "Break the relationship". Click on the second button, thereby you will remove the relationship from Odnoklassniki.ru.
Step 4
There is another way to break off relations with a person on this social network. This method is the easiest and does not require any skills from you. Just write to the person you want to break up with and ask him to remove you from the relationship himself.