The fastest way to transfer data from one computer to another is to establish a connection between the two computers directly. But if there is no such connection, do not despair. More recently, a service for direct file transfer via the Internet has appeared on the global IT market.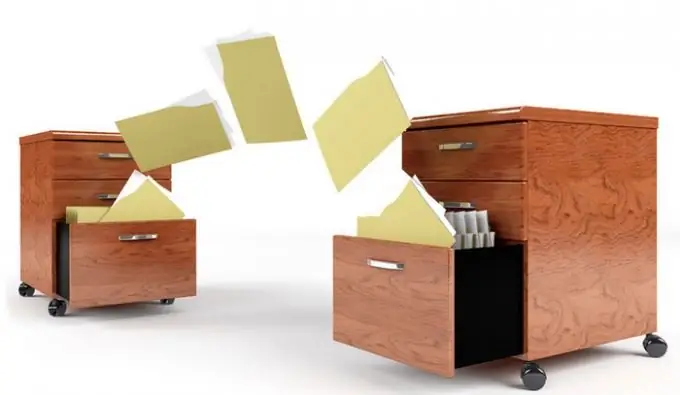 Necessary
Internet network, Sendoid service page
Instructions
Step 1
This service speeds up the process of uploading files several times, thus, it allows you to send files of any size. The file transfer process takes place in real time. The transferred file can be uploaded only once, otherwise you can use any file hosting service. But if you are interested in instant file transfer, this service will always be in your bookmarks. The principle of operation of this service is very simple: we specify a file - download is in progress - give a link - your recipient uploads this file to his computer - ready. And all this happens in a short time.
Step 2
Of course, on the Internet, this service is not the first or the last. But it compares favorably with others: there is no advertising, there is no input of codes, which sometimes reach 15 digits. Even with a low file download speed, the download speed to a computer is striking in its value - up to 13 Mbps. It is also worth noting about the high encryption of the connection of this service.
Step 3
In order to transfer a file of any size through this service, you need to open a browser - go to the Sendoid service website.
Step 4
The main page of this site will appear in front of you. Click on the big green button that says Choose files to share - in the window that opens, find and select the file to upload.
Step 5
The file will start downloading. In place of that button, Prepping File will appear with the loading value in percent.
Step 6
After preparing the file, a button will appear on the screen that says Share Files - click it - you will see a link for uploading this file by another user - click on the double white sheet icon - your link has been copied.
Step 7
Pass this link to another user who will download the required file from your link. This can be done through e-mail, instant messenger programs, etc.
Step 8
In a short time after pressing the button to download the file to the computer, the second user can save this file on the hard disk.