On the Internet, you can find many sites that, for one reason or another, may be unpleasant to you. For example, pornographic resources that you would not want to show to children, or sites that spread viruses or consist of intrusive ads. In this case, you can prevent the viewing of such services by changing the settings of your browser, firewall or operating system.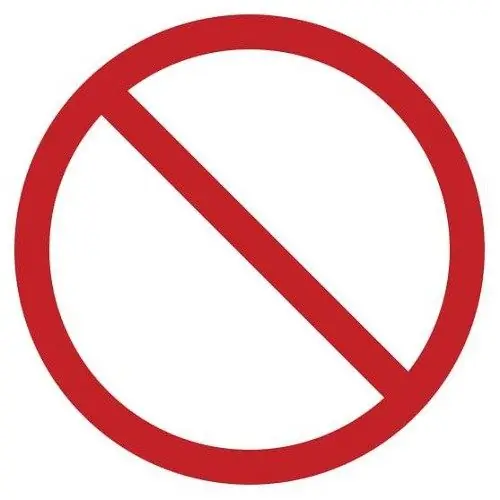 Instructions
Step 1
Open the Opera browser menu and select the "Settings" section. Go to the "Advanced" tab and check the "Content" item. Click on the "Blocked Content" button. A window will appear in which you can add the address of any site that you want to block viewing. If in the future you want to unblock the resource, then select the appropriate link and click the "Delete" button
Step 2
Go to the official website of the Google Chrome and Firefox browser. Here you need to download the Personal Blocklist (for Chrome) and Blocksite (for FireFox) add-ons. This plugin allows you to create a black list of sites that are prohibited from viewing.
Step 3
Launch Internet Explorer browser. Open the Properties menu and go to the Contents section. Click on the "Enable" button and select the "Allowed Sites" tab. Specify the site address and put a tick next to the "Never" sign to prohibit the opening of this resource in the browser. You can also specify a password that will allow you to view the blocked site.
Step 4
Use special programs to block sites. For example, NetPolicce, Jetico and others. They are quite simple to operate. After installation, carefully read the setup instructions so as not to accidentally block the sites you want. Thus, you do not need to constantly change browser settings if you use several to visit the Internet.
Step 5
Modify the hosts configuration file. This method of blocking viewing of the site is the most effective, however, it requires care and certain skills in working with system files. The document is located at the link C: // WINDOWS / system32 / drivers / etc / hosts and is opened using a regular notepad or text editor. If you cannot find it, then go to the properties of the folder and put a check mark next to the inscription "Show hidden folders and files." Add a line at the very end of the hosts file, which consists of the IP address of your host and the address of the site you want to block.