Video chatting allows users to see each other, which is why it is so popular. Realizing this, many Internet services are trying to give their customers a similar opportunity. Most recently, Google announced that it is going to launch a new Hangouts video service in the Gmail service.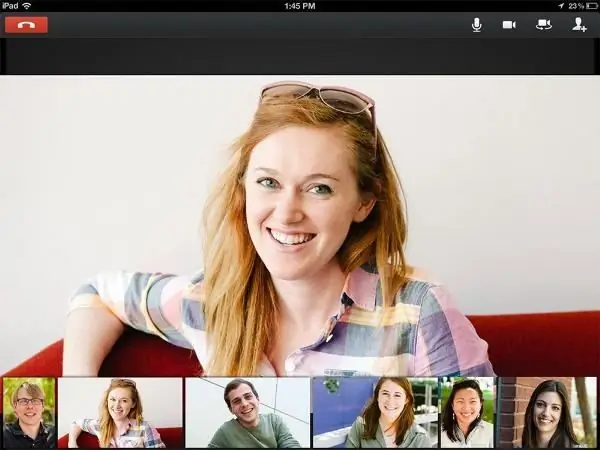 Google's free email service, Gmail, has won over millions of users for its reliability and security. Message encryption, user-friendly interface, speed of work, numerous useful features - all this brings Gmail to a leading position among other mail services. Despite this, Google continues to improve it. At the end of July 2012, there was a message about the launch of a new Hangouts service.
One of the great things about Gmail is the Google Talk chat, which allows you to exchange files and text messages. You can install it in a matter of seconds by pressing the corresponding button in the mail service menu. Nevertheless, it is not convenient in everything, sometimes it is not available. That is why at the end of July, Google pleased its fans with a message about the introduction of a new Hangouts service in Gmail, already well known to Google+ users and earning many positive reviews.
Service "Video meeting" is a real video chat, providing the ability to communicate simultaneously with up to 9 people. Users will be able to see each other, while the image from the video camera of one subscriber will be in the center of the screen, the rest - at the bottom in a reduced form. You can choose which image to view at full size. It is also possible to broadcast an image from the computer screen, exchange files. At the same time, users of the new service will be able to communicate both within Gmail and with Coogle + users. It will be possible to work not only in the browser, but also in applications for Android and iOS. Google promises that the service will be available to all Gmal subscribers in the near future.
The very process of calling in Hangouts is very simple, you just need to select the video camera icon next to the name of the subscriber you need on the left side of the page. If you've never used the service on Google+, watch a short video on You Tube on how calls and video chat work.