Paypal is a payment system that is rapidly gaining popularity in Russia as a tool that allows you to seamlessly conduct transactions and pay for goods. After realizing the possibility of the system working with Russian banks, the payment system became especially popular in the Russian Federation for making settlements with foreign enterprises and individuals.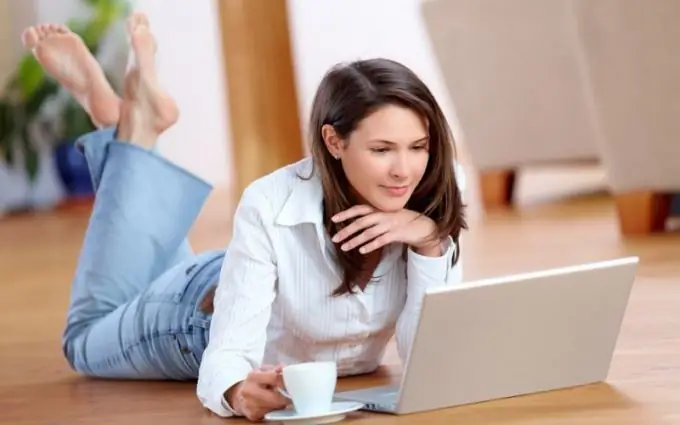 Go to registration
To open an account in the system, you need to visit the official website of the paypal.com company. Enter the resource address in the address bar of any browser installed on your computer. After the page has finished loading, click on the "Register" button at the top right of the page. In the next menu you will be asked to choose the type of registration. If you want to open an account for an individual, click on the "Open an account" button in the "Personal" section of the left side of the window.
Registration with Paypal is required to conduct transactions on Ebay.
Fill in all the fields provided on the registration page. You will need to enter a valid email address, which will also be used as a login to your e-wallet. Set a password to access the control panel, enter your real name, surname and patronymic. In the fields below, enter your date of birth in dd / mm / yy (day / month / year) format. Please include your country of residence and a valid residential address, including city and postal code. To receive SMS notifications, enter your phone number, starting with the number 7.
Map binding
After entering all the information correctly, you will be prompted to link your own card to your account. Enter the details of a credit or debit card that uses Maestro, VISA or MasterCard payment systems. Enter the card number, expiration date, and the CSC code printed on the back. After specifying and verifying the information, click "Continue".
The card binding procedure is optional and you can complete the operation later in the personal account of the service.
On the next page, you will be asked to confirm the linking of the map. Within 2-3 days, a certain amount of money will be debited from your account. At the time of the transaction, a four-digit identifier will be determined, which will be displayed in the SMS notification of the transaction or on your online banking website. If you do not have the service of notification of banking transactions by SMS or online, you can request the transaction code at the branch of your bank.
You can link a bank account to your Paypal account in your personal account through the "Profile" or "Withdraw funds" menu.
After registration is over, you will be redirected to a page in your personal account. If you want to log into your account later, go to the Paypal main page and enter the email and password you provided during registration.