The transmission of any information in computer information networks is carried out in portions, which are usually called "packets". Any file, email, icq message, etc. when sent from your computer, it is split into parts and any of them contains information about the sender, recipient and the transmitted object. The programs responsible for the transport of information create and send such packets automatically, without user intervention. But there are utilities that provide the ability to send packages in "manual" mode.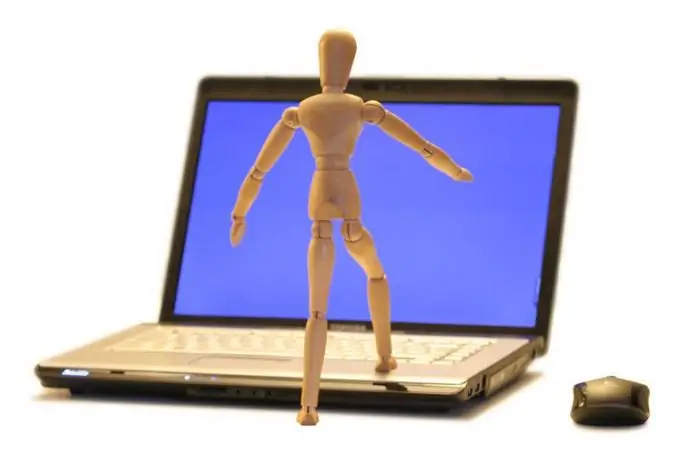 Instructions
Step 1
Use one of the standard programs of the Windows operating system to send the packages. For example, it can be a utility used to control the quality of a computer's network connection with a node in a local or global network. The name of this utility is Ping, and it checks by sending control packets called ICMP Echo-Request. If the packet reaches the network node whose address is specified in it, then it sends back an acknowledgment packet (ICMP Echo-Reply). The utility calculates the number of lost packets and the time it took to send a control request and wait for a response.
Step 2
Open a command line terminal - this is where this utility works. To do this, call the standard program launch dialog using the Run line in the main menu of the operating system. In the latest OS versions (for example, Windows 7) this line is not in the menu, so you can use the Win + R hotkey combination, which is universal for all versions. In the dialog, enter the letters cmd and click on the OK button.
Step 3
Type the ping command in the terminal window of the command line, and then specify the address of the host to which you want to send packets after a space, this can be either an ip-address or a domain name.
Step 4
If the number of packets sent by the utility installed by default, equal to four, does not suit you, then put a space after the host address and add the n key after a dash. This letter must also be followed by a space, followed by the required number of packets to send. The entire line you typed at this point may look, for example, like this: ping kakprosto.ru -n 6
Step 5
Press the Enter key and the utility will start working - sending packets and receiving reports on their passage. The received information will be displayed line by line in the terminal window.