The social network VKontakte is one of the most popular. With its help, users communicate with friends, exchange music, photos, videos, and build their own business. But sometimes, for various reasons, members of the social network decide to leave VKontakte and delete their profile from the site.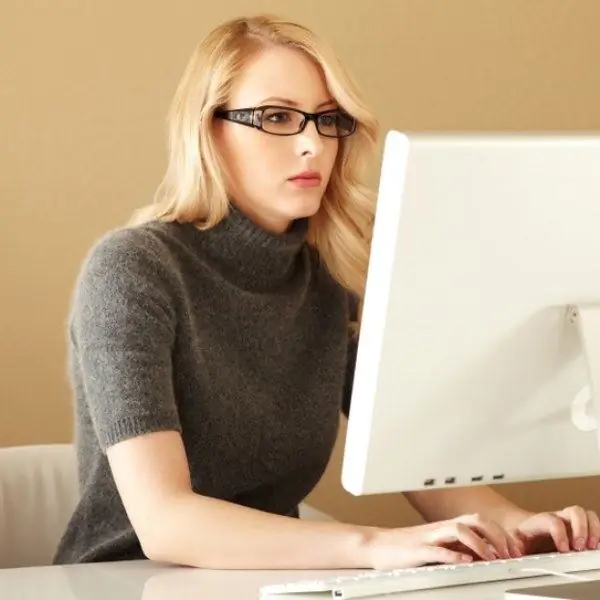 Necessary
- access to the Internet;
- registration on VKontakte.
Instructions
Step 1
To apply any changes to VKontakte, first log into your social network account. To do this, on the main page of the site, enter your credentials in the appropriate lines - login and password. If you previously used the password autosave function and saved the link to the page in the browser bookmarks, to enter your profile, just click the corresponding inscription.
Step 2
Once on your page, find a link next to the main photo (to the left of it) that says "My Settings". Click on it and go to the next page - the settings page, where all the sections that can be changed are presented. Scroll the mouse wheel to the very bottom of the page and find the link "You can delete your page." Click it and go to the next window, in which you will be asked to indicate the reason for deleting your VKontakte account. For convenience, the social network service offers to use pre-prepared options. There are the following answers: "The site takes time", "You are not sure about the security of personal data", "No one comments on your page" or "The site often uses materials that you consider unacceptable." If the available templates do not suit you, check the "Other reason" item and indicate your answer, for this write it in the special field. After that, you just have to click the "Delete page" button.
Step 3
If you wish, check the box next to the "Tell your friends" item. In this case, users who were in the category of your friends will know that you have removed your page from the site.
Step 4
Before permanently deleting an account on a social network, think carefully and weigh the pros and cons. After all, after you click the "Delete page" button, all your data, music, photos, wall posts and contacts of your friends and subscribers will disappear from it. If you are going to lose them, then feel free to delete the profile. If you are still thinking, click the "Cancel" button.
Step 5
There are many ways to delete the VKontakte page on the Internet, which are shared by users of various social networks. So, they advise you to start sending spam, insulting users so that they begin to complain about you to the site administration and, as a result, finally block your account. Of course, you can try these methods in practice. But it's best to use the official ways to delete a profile. In this case, you will definitely not have any problems, including with the law.