Page margins in Microsoft Word are white space around the edges of a page that limits the printable area. In some cases, they can be filled with headers and footers and numbering. Page margin parameters can be set by default or set your own.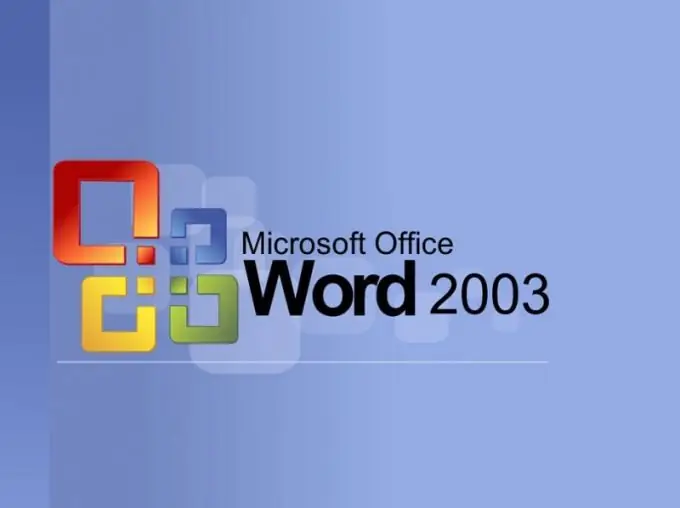 Necessary
4
Instructions
Step 1
Start Microsoft Word. Open the "Page Layout" tab in the top toolbar and select the "Margin" command in the "Page Setup" group, the image of which looks like a blank sheet with separated edges.
Step 2
Select the required field type from the menu that opens. Regular margins at the top and bottom are limited to 2 cm, on the right - 15 cm and on the left - 3 cm. The narrow type separates 1.27 cm on all sides. Also, among the standard margins there is a medium, wide or mirror type. If none of them suits you, click on the "Custom Fields" item, and then enter the desired parameters in the "Top", "Bottom", "Left" and "Right" lines. Here you can also select page orientation, binding position, page type and paper size. To save the settings, click the "OK" button.
Step 3
Click on the Microsoft Word button and go to Word Options. Select the Advanced tab and check the box next to Text Borders in the Show Document Content group. As a result, the page margins will be displayed as dashed lines. They are only viewed in markup or web document mode, so they will not be printed.
Step 4
Go to Custom Margins and select Mirror to set even and odd pages to have the same margins and margins. If you want to set the margins for stitched text, specify the type "Normal" in the "Multiple Pages" field, and in the "Binding" field, specify the margin settings. Then mark the position of the binding, which can be on the left or at the top.
Step 5
Go to the "View" tab and check the box next to "Ruler" in the "Show" group. It will display in gray the part of the page that is intended for entering text, and in a darker color - the border of the field. To manually change the page margin parameter, right-click on the triangular marker located on the ruler and drag it in the desired direction.