Internet speed is a constant value that depends only on the speed that the provider provides us. But it is worth remembering that if we cannot change the constant of the Internet speed that comes to us, we can always change our Internet traffic consumption in accordance with our priorities - surfing the web or downloading files from the Internet.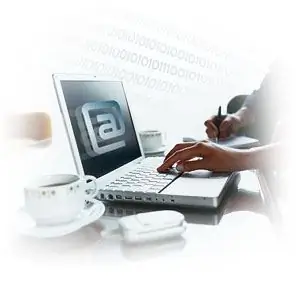 Instructions
Step 1
In order to maximize the speed when surfing the web, turn off the display of images in your Internet browser. Often, it is images that make up half of the traffic that we download to our computer. If we disable the function of downloading pictures, enable blocking of pop-up windows and disable support for java and flash, the speed of web surfing increases at least two to three times.
Step 2
In case you need to download any amount of information, remember that any load on the Internet connection channel reduces the available speed. Therefore, if you are uploading any file, make sure that your web browser is closed and all downloads that are currently being carried out are stopped.
Step 3
The best option when downloading large volumes over the Internet is to use a torrent client. But even in this case, a certain setting is required. First of all, set the maximum torrent download client. Do not open your browser to surf the web. Using the settings, adjust the number of simultaneous connections so that it is equal to the largest possible number, set the number of simultaneous downloads and uploads equal to one. Remember to minimize the upload speed by setting it to one kilobit per second. This will increase the free space inside the channel, thereby maximizing the download speed.