Once upon a time you sat at the same desk and consulted when doing homework. As they got older, they began to discuss the boys classmates. And now you don't know each other's address or phone number. But you really want to find a childhood friend and talk again, as before, right?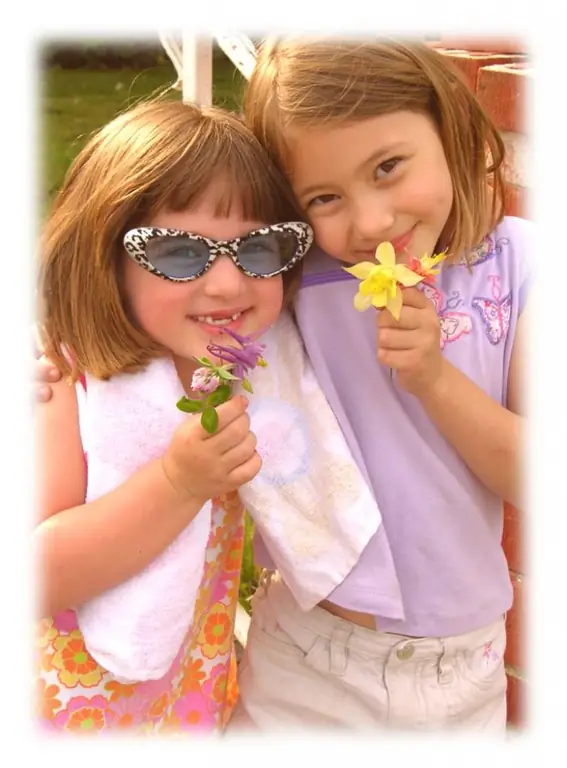 Instructions
Step 1
Perhaps now you can find information about each person on the Internet. Social networks are gaining popularity every day, and may have already reached their peak. If your childhood friend is not registered on sites like odnoklassniki.ru or vkontakte.ru, then there probably are her children or acquaintances. Therefore, the first step in finding the best childhood friend should be registration in any popular social network. This is the easiest and most affordable way to find a person with whom you have long lost contacts.
Step 2
To find one person among millions of other social media users, you need information not only about the first and last name, but also about the place of study, interests and other factors. Use the search by name, date of birth, place of residence. Finding out that this person is really the one you are looking for will not be so difficult, most people post their photos on social media accounts. From this photo, you can find out if this is really your childhood friend.
Step 3
If your childhood friend is not registered on social networks, or you simply could not find her using known data, try searching, for example, the accounts of her children. If you don't know if she has children and what their names are, search by last name and city. Be sure to look for other classmates if you were in the same class as your friend. Remember with whom she communicated before besides you, also look for these people. Some of them will surely give a tip where to go with the search further and where to find the trail of a lost girlfriend.
Step 4
If a search on the Internet does not bring any results, try visiting the address where your friend used to live, unless, of course, you still live in the city where you spent your childhood. If you are scattered to different cities, try to remember this address and write a letter. There is a very high probability that either your friend herself or her relatives still lives there, and you will certainly be helped in the search.
Step 5
You can also go to visit the school where you studied. Many students like to visit teachers, attend alumni evenings, and teachers are often interested in the fate of their students and can suggest where to go in search of further. Surely one of these methods will bring results and you will find your childhood friend.