The popular ICQ messenger allows you to always be in touch with your friends and family. Sometimes someone, very necessary for us, still does not appear in our favorite ICQ, which brings a lot of excitement and experience. But, since there are ways with more or less accuracy to establish the presence of a person in icq, this is not so scary.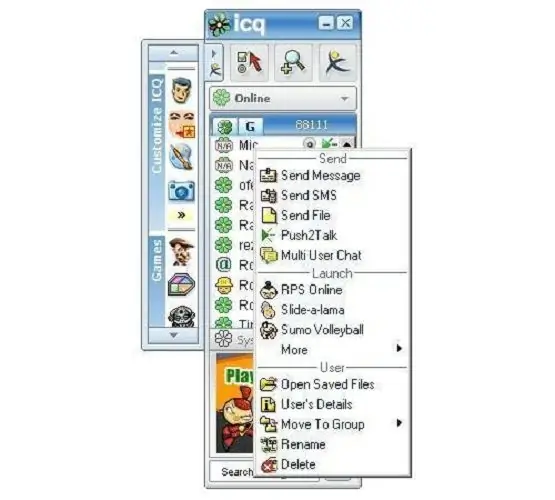 Necessary
- computer,
- icq program.
Instructions
Step 1
Right-click on the contact you need in icq and select "Check status" or "Ignore?" (in some clients, this button is located in the menu with information and settings for a specific contact). Use a trick. "Knock" on the contact of the person you need from another, unfamiliar number and try to start a conversation.
Step 2
If you want to check whether a person entered ICQ at all, open the block with information about him, find the "Advanced" menu item and view the time of the last connection - even if you are in the list of blind contacts, the connection time is available to everyone.
Step 3
Use the specialized Internet service icq-inviz.ru or kanicq.ru, which will help you check the status by number (just choose those sites that can be attributed to verified, so as not to "get" to sms or other scammers' bait). This method is completely anonymous.
Step 4
If you need to find out if the right person is in icq at all, if he is registered, then do the following. Find in your ICQ the item "Add Friends" and then "Advanced Search", where you can search for the person you need by all known criteria: gender, age, place of residence, ICQ number and e-mail address.