Userbars are small-format pictures that are used for signatures on forums and can be animated. As a rule, userbars reflect some kind of information about the user's preferences and views.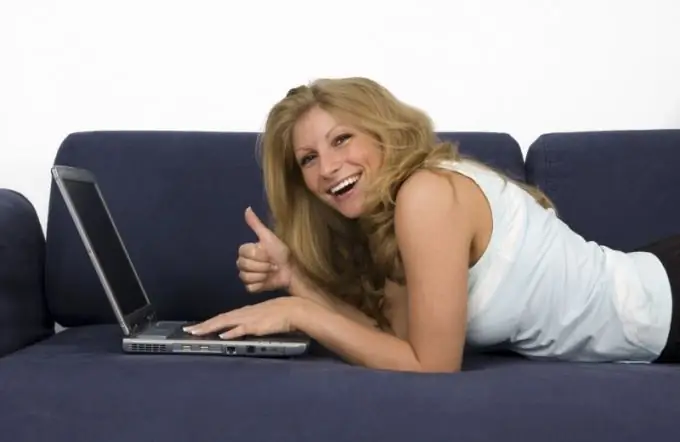 Instructions
Step 1
To create an animated userbar, you need an image and a Visitor font, because it is he who is most often used in inscriptions. If you don't have this font, look online for it. Please note that the picture must be 350x19 pixels. Then take the second image, that is, the one that will move and create the animation effect.
Step 2
Open Photoshop, select the image by pressing Ctrl + A, and then copy it using Ctrl + C. Go to the userbar and paste the copied image by pressing Ctrl + V. Right click and select the option called "Free Transform". Now resize the image to the desired size (unless the original drawing does not match it).
Step 3
Create a new layer by holding down the Ctrl + Shift + N keys or simply clicking on the "Layer" tab (if you have an English version of the program), and then selecting the "New Layer" column. Fill this layer with your own pattern. Create a new transparent image just 3x3 pixels.
Step 4
Select the Pencil tool and set the color to black. Draw three squares diagonally. At the top you will see the Edit button and then Define pattern. Click on the OK button. Now you can fill the new userbar layer with a pattern. To do this, use the combination Shift + F5, click on the pattern you created. Don't forget to set the Opacity to 21%.
Step 5
Set the color to white in the options, and then select the rectangle shape. Draw it elongated enough (so that it covers the width of the entire header of the picture). Right-click on the image. You will see a menu in which you must select the item "Layer Options" (Belinding Options).
Step 6
Use the Text tool, select the desired font from the font menu and set the desired userbar text. Go to the "Windows" tab and select the "Animation" section. The first frame is fixed by pressing the button on the animation panel located below.
Step 7
Next, you need the Move Tool. Hold down the down arrow on your keyboard and move the drawing until it reaches the end. To save the animation, click the File tab and choose Save For Web & Applications.