Need for Speed the run is another continuation of the racing simulator, in which the player can compete with other racers and drive luxurious, expensive cars. Users may have many questions related to this game, and one of the most pressing concerns the change of car.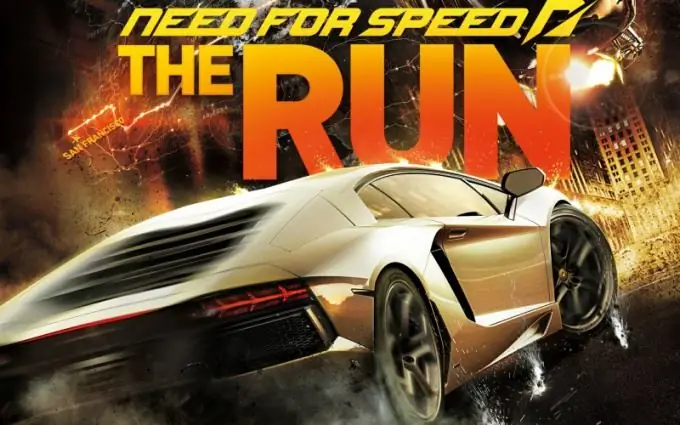 Need for Speed the run is an original and exciting sequel to the series. It is here that the player will be able to drive luxurious, expensive cars and he does not need to look at his own speed, signs on the road and so on, because here you can do almost anything you want. The plot of this game revolves around Jack - a guy who owes the mafia a lot of money. Naturally, it is almost impossible to get out of this, but he finds a way out - to finish the race first, on the way from San Francisco to New York. On his way there will be many obstacles: other racers, police and mafia. Here you will have to drive at breakneck speed to get the coveted prize.
The Run innovations
The run is an illegal race that runs from San Francisco to New York. The player will have to overcome many canyons, deserts, mountains and more in order to come to the finish line very first. It is worth noting the main advantages of this part of the series, which are excellent graphics, thanks to the new Frostbite 2 engine. It is also worth noting the improved system of playing with friends on the network, which became possible thanks to Autolog. The main innovations include the restart system. Previously, after pressing the corresponding button (by default, the "R" key), the player would respawn near the crash site, but now everything is a little different. Checkpoints are scattered throughout the race path. If a person has an accident, crashed with another car, or simply drove in the wrong direction, then after pressing the appropriate button, he will be revived next to such a checkpoint.
Changing Car in The Run
It is worth noting that in this part, the car is changed in a different way, unlike the previous games in the series. In order to change your own car or its color, you need to get to special places - gas stations. It is on them that the player can choose some other car that is more suitable for a certain area. In order to start choosing a car, you need to go to a gas station, after which a special menu will open. Several cars will be presented in this menu, from which the player can choose the most optimal option. In order to see these gas stations, you need to look more often at the radar, which is located in the lower left corner of the screen. They will be marked with a corresponding icon, and the most important thing here is not to drive by.