Mobile Yandex. Maps is an application for a mobile phone that displays a map, traffic jams and your location on the screen. The latter option only works if your mobile has a built-in GPS.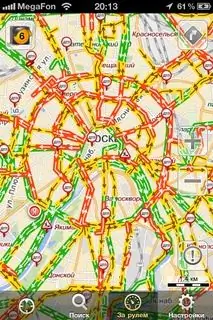 Necessary
customized internet access on your mobile phone
Instructions
Step 1
To install the Yandex. Maps program on your phone, you need to launch an Internet browser in the phone menu, go to the Yandex. Maps download page, download and install the application on your phone. This can be done in the following ways:
Step 2
Insert a link into the address bar of the phone browser https://m.ya.ru/ymm/beeline/ - for Beeline subscribers, https://m.ya.ru/ymm/megafon/ - for Megafon subscribers, https://m.ya.ru/ymm/mts/ - for MTS subscribers. In any case, you can type https://m.ya.ru/ymm/. Then your phone model will be automatically detected, and after your confirmation, the file download and installation will start. You can usually launch the Yandex. Maps application from the Games and Java Applications menu folder
Step 3
The link to the download page can be received by SMS instead of typing manually. To receive SMS, you need to go to the Yandex main page on your computer, to the "Traffic" service, then click "Mobile Cards". Or you can go directly to the following link: phone number. An SMS will be sent to your phone with a link to the Yandex. Maps download page. Follow the link and then proceed as in the previous option.