Making money from their websites has become common on the internet. This is done not only by experienced web programmers, but also by people who do not have a professional relationship with site building. This massiveness is explained by the variety of different ways to make money online. One of the most popular today is the conversion of network traffic, that is, the flow of visitors that pass through the site every day.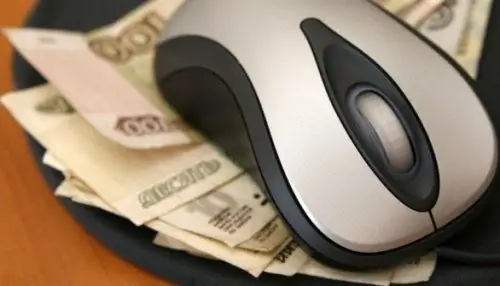 Instructions
Step 1
Having decided to make money from traffic conversions, first of all, choose the method that suits you best. This can be the placement of contextual advertising on the site, participation in affiliate programs, creating an affiliate online store, participating in PPC programs or collecting donations. You can use either one of the possible options, or a combination of several, depending on the specific conditions and the number of sites available.
Step 2
If you have a popular blog or well-visited information site, choose contextual advertising. This is the most technically simple and least time-consuming way to convert traffic. To do this, first decide on a specific contextual advertising system. This could be Google AdSense, Yandex Advertising Network, Begun, Yahoo! Publisher Network or some others.
Step 3
Having chosen the system, register in it and after the approval of your resource by the moderators, install the received program code of contextual advertising on your website. After that, you need to wait while the system analyzes the content of the site pages and starts automatically displaying advertisements.
Step 4
Keep in mind that most PPC systems have a negative attitude towards the presence of their competitors around them. That is, if you have already installed the Google AdSense system on your site, you do not need to put the code for the Yandex Advertising Network on the same pages. This can lead to a site ban from one or both systems.
Step 5
To participate in the affiliate program, select the one that is closest to your site in terms of topics and register in it. After that, set a link on your website containing your personal identifier to the online store that you are advertising. A text ad, graphic banner, or order form can be used as a link.
Step 6
Your own affiliate online store is a more advanced option for cooperation in comparison with an affiliate program and involves a higher percentage that you get from the sale of goods. In this case, after concluding a partnership agreement, receive from your partner a database of promoted goods with descriptions and prices, design options, payment methods and other necessary data. Keep in mind that this way of earning money is quite difficult and requires serious professional skills, time and financial costs.
Step 7
If you are the owner of any large information project that has a large number of people interested, try to get funds as voluntary donations. As practice shows, if people find a site useful in terms of the information it contains, they willingly make small donations for its development using electronic payment systems or SMS. A striking example is the famous Wikipedia - an open encyclopedia whose developers collect up to 400 thousand dollars a month in voluntary donations from their users.