Email is an ideal method of exchanging information, files with friends and colleagues. With just an e-mail box, you can always be in touch with your friends, exchange photos, music and much more. The vast majority of closed sites, such as social networks or forums, request an e-mail box when registering. It is impossible to imagine business communication on the Internet without the use of e-mail - with the help of e-mail you can always stay in touch, regardless of your location.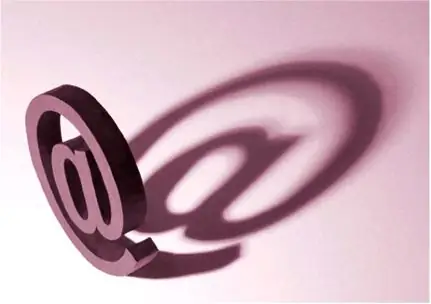 Instructions
Step 1
Choose the direction of using the mailbox - for personal correspondence or for business. The leader in terms of convenience and the number of additional functions is gmail.com. Features include mail sorting, folders, live chat and feed, and the ability to exchange short messages with gmail users. Also, you can view and edit documents together with other users using the Google Documents service.
Step 2
Regardless of which mail you choose, the registration mechanism is the same. Let's consider it using the example of the yandex.ru mail service. Going to the home page of the site, find the window with the entrance to the mail. It will have an inscription similar to "Start mail" or "Open mail". Click on this button.
Step 3
On a new page, you will be asked to enter your first name, last name, as well as a login that serves as the name of your mailbox. In case of potential use of an electronic mailbox for business correspondence, it is advisable to indicate your real name and surname. Also, it is advisable to use your first and last name, separated by a period. In all other cases, it is preferable to enter a fictitious name and surname.
Step 4
On the next page, select a password, a secret question, an answer to it, and a mobile phone. Choose a password that is as complex as possible, as well as a secret question that will be difficult for even someone who knows you to guess. You will need your mobile phone to recover your password if you suddenly forget it. After that, enter the verification code and click on the "register" button, thereby completing the registration.