The Burger King restaurant chain followed the lead of the country's largest companies and released a set of stickers for the social network, which you can get now absolutely free of charge.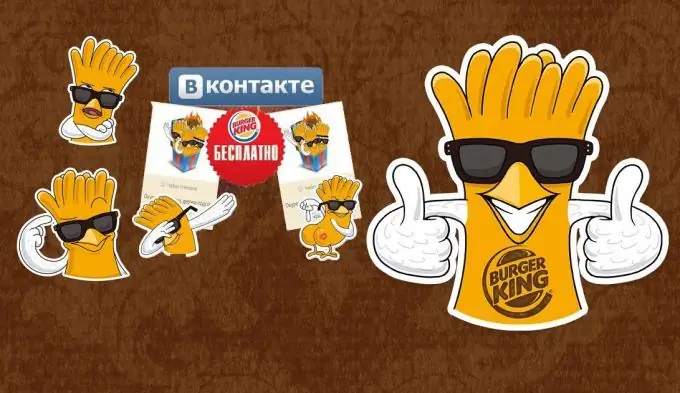 Necessary
- profile on the social network Vkonakte;
- smartphone to take a selfie;
- Chicken Free packaging.
Instructions
Step 1
Search for the Burger King Russia Vkontakte group and join it. Write a message, this way you will start a dialogue with the bot and get the first 4 emotions.
Step 2
To get the next sticker, you need to find the passphrase. Without leaving the group, flip through the messages on the wall, the code phrase for getting the fifth sticker is laid out by community members very often.
Step 3
To get the next 16 emotes, you need to take a selfie with a Chicken Free package. If for some reason you cannot do this, then the photo can be borrowed from the group members or you can create it in the photo editor. The main thing is that the Chicken Free package should be as large as possible in the photo and the bot will notice it.