Online gaming has gained immense popularity over the past decade. This is due to the fact that the enemy in such games is not artificial intelligence, but living people. One of the most popular online games is the famous "shooter" Counter Strike. It is extremely easy to create your own CS game over the network.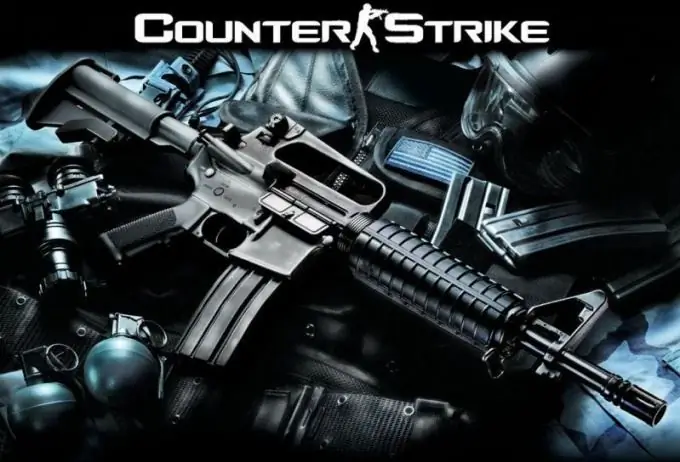 Instructions
Step 1
Download the distribution kit of the game, run it and install it on your computer. Counter Strike is very undemanding to the resources of a personal computer, and for its normal operation it will be enough to have a system with 512 megabytes of RAM, 64 megabytes of video card memory and a processor with a frequency of 800 megahertz or more. To play with people, make sure the computer is connected to the local network using Ethernet or LAN. Playing on the Internet will require a bandwidth of at least 128 Kbps. If all these conditions are met, you can start creating your own game in Counter Strike on the network.
Step 2
Start the game and wait for it to load. Then click on the "New Game" button. The dialog box for creating a game server will open. First of all, select the map on which the match will take place. After selecting the card, press OK. The gameplay settings window will open. In this window, write down the name of the game server in order to tell it to the people with whom you want to fight, set the maximum number of players in the match, if necessary, set a password to connect to your server. Next, set the gameplay settings - the starting amount of money, the "freeze time" at the beginning of the round, the audibility of steps, the ability to shoot at partners, and so on. When finished configuring the server, click OK. The download of the game will start.
Step 3
In order for the players to join your online game, they will also need to start the game and click on the "Find Servers" button. In the search results window, you will need to select your server, if there are several of them, and click the "Join" button, entering the password if necessary. After the first player joins your server, the match starts over and the game begins. In the future, the gameplay will not be accompanied by a restart when new players join.