Social networks today are used not only for communication, but also for establishing business contacts, finding a job, coordinating the actions of organized groups of people and much more. Among international social networks, there are professional communities, microblogs, and communities of interest.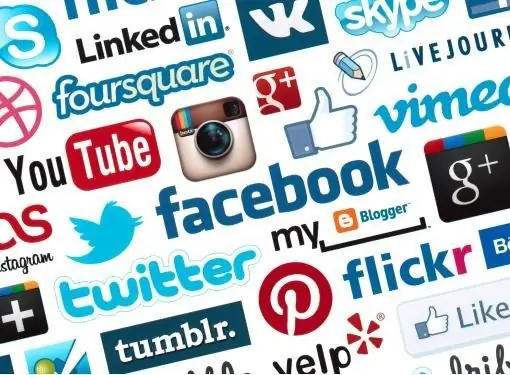 Social networks are a fairly young type of sites, which in a matter of years has managed to gain immense popularity all over the world. They have become the next step in the evolution of the Internet after search engines, forums and entertainment portals.
Foreign international social networks
Facebook
Founded in 2004, the social network Facebook is considered the most popular in the world today. It has over a billion registered users. Facebook does not have a specific topic or specialization: it serves both for communication and for sharing news, finding friends and classmates, sharing images, videos and music. Registration and use of the social network is free.
Google+
One of the youngest (exists since 2011), but the most "inhabited" social networks. It has over 500 million members, ranking second in the world after Facebook. First of all, this popularity is due to the fact that Google, whose services are used all over the world, did not particularly ask its users if they wanted to register in its new social network: users were included in Google+ in a semi-automatic mode. This provided this social network with such a number of users, whose activity, however, is an order of magnitude lower than that of Facebook users.
Twitter
The popular worldwide microblogging service Twitter has won the favor of users primarily due to its brevity. This social network is designed to exchange instant short messages - a kind of analogue of the telegraph on the Internet. It is convenient and practical: you can get a large amount of concise, concisely presented information without having to reread a large amount of text. Many tweets (the so-called messages on Twitter) contain links to an expanded version of a news or publication, and the user can choose for himself what to read in detail, and what to just scroll through. By the way, Twitter, due to its peculiarities, is rarely used as the only social network - most of its users are also actively involved in other social networks.
LinkedIn
The world's most popular business and professional network. Unlike other social networks, LinkedIn is primarily focused on building business relationships, finding employers, employees, investors and partners. A LinkedIn profile is essentially a real resume, where you indicate your work experience, professional skills and information about education. It is also possible to receive and distribute recommendations to people with whom the profile owner had a business relationship. Basic use of the network is free, but there are also paid premium accounts that open up additional opportunities for professional and career growth for a potential employer or employee.
Top 10 most popular social networks in the world
1. Facebook - USA, 1.2 billion accounts
2. Google+ - USA, 540 million accounts
3. Twitter - USA, 500 million accounts
4. Sina Weibo - China, 500 million accounts
5. Odnoklassniki - Russia, 205 million accounts
6. Vkontakte - Russia, 200 million accounts
7. LinkedIn - USA, 187 million accounts
8. Badoo - UK, 181 million accounts
9. Tumblr - USA, 110 million accounts
10. Tagged - USA, 100 million accounts