The international payment system WebMoney Transfert is widespread in the Russian Internet. Almost all online stores and torrent sites work with this system, the majority of employers, clients and customers prefer to carry out payment transactions through WebMoney. To pay for purchases and services on the Internet, you must register in the system, create a WebMoney wallet and replenish it with money.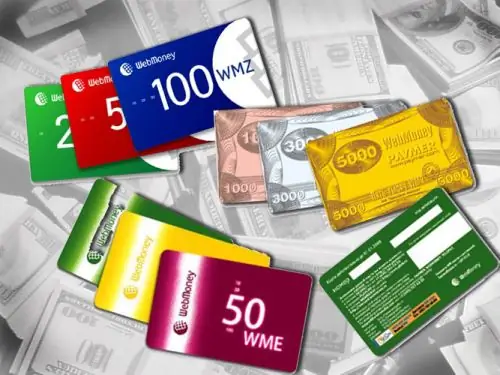 There are many ways to transfer money to WebMoney:
- from a bank card;
- via internet banking;
- through payment terminals;
- from a mobile phone account;
- postal and bank transfers;
- electronic money;
- prepaid cards and vouchers;
- through exchange offices WebMoney.
Everyone can choose for themselves the most acceptable means of replenishing an electronic wallet.
It is most convenient to replenish your account in the WebManey system online, without leaving your home. One of the simplest ways to transfer money to a WebMoney wallet is to transfer from a bank card. Cards of Russian banks are accepted for payment. Log in to the system, click "replenishment", enter the amount (at least 100 rubles), indicate the bank card number and click "continue", enter the confirmation code. This operation is available to owners of at least formal status.
You can attach a VISA / MasterCard / Maestro bank card to your WebMoney wallet and quickly replenish your wallet online. Go to the "finance" section, select "attach your card", fill out the form - after checking the data, you can transfer money to the wallet and back.
It is possible to attach electronic wallets of different systems Qiwi, EasyPay, Yandex to WebMoney Transfert. To, for example, transfer from Yandex to WebMoney, open WebMoney Keeper, select "my accounts and cards" → "Yandex.wallet" → "withdraw" - the money is transferred instantly, 4.5% is charged for the transfer.
You can instantly replenish WebMoney from the mobile phone account specified in the registration data, for this attach it to your personal WebMoney account. If you want to transfer money from a phone that was not specified during registration, indicate the wallet number, phone number, amount, verification code and "pay". For this operation, a commission is charged from 8 to 19.6%. There is no way to replenish the wallet on the Internet, use the terminal, prepaid cards or money transfer from the bank.