Visa Qiwi Wallet or simply "Qiwi Wallet" is a part of the Qiwi international payment service that allows you to make payments and transfers on the Internet. The electronic payment instrument is linked to a phone number and is easy to use.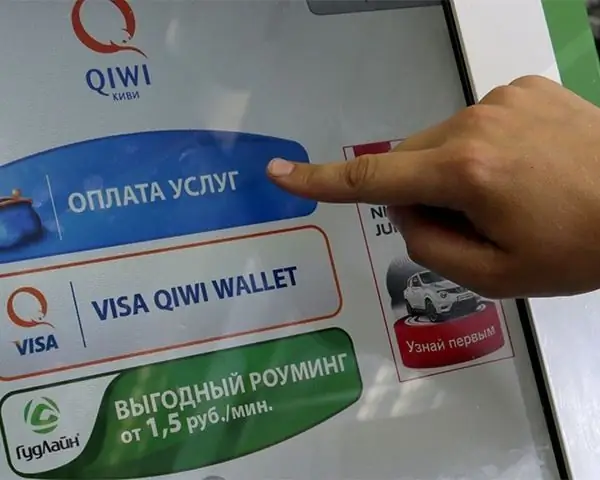 With the help of "Qiwi" it is possible to make payments, pay fines, cellular communication services and Internet providers, make purchases in online stores, purchase air and railway tickets. The possibilities of the wallet are not limited to payments, from it you can make transfers to a Visa, MasterCard, Maestro card, a bank account, another wallet, by email, through a money transfer system.
To transfer money from a "Qiwi" wallet, go to your personal account, click the "transfer" button and select the desired option. Transferring money from "Qiwi" to "Qiwi" is easy, crediting takes place instantly, you need to fill out the form, indicate the phone number or email of the person to whom the payment is intended. If the subscriber is not registered in the system, a message will be sent to the phone or e-mail with a proposal to register and receive money.
Transferring money from "Qiwi" to a bank card is also very simple - indicate in the form the card number, name and surname of the recipient, the amount and click "pay". The term for crediting the transfer is from a minute to five days, depending on the recipient's bank. When transferring to a bank account, select the one you need from the list of banks, fill out the form - the transfer arrives within three days. Link the WebMoney e-wallet to Qiwi and transfer money from it and back.
Transfers to CIS countries can be made through money transfer systems: Contakt, Unistriam, Anelik. To make international transfers through Western Union, you need to go through identification. Without identification, you can transfer money to all countries of the world to the international MasterCard MoneySend card. As you can see, there are many ways to transfer money from Qiwi, everyone can find an acceptable one for themselves.