BitTorrent, or simply Torrent, is a system for sharing files over the Internet. The term BitTorrent refers to a program and protocol for file sharing, and the server that coordinates this process is called a BitTorrent tracker.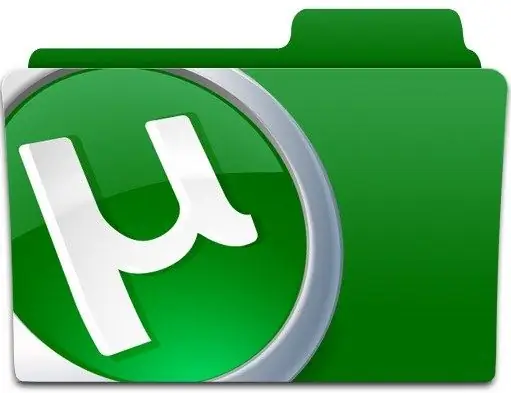 Instructions
Step 1
To transfer files over the Internet, the Torrent network protocol breaks them into small pieces. The Torrent-client program installed on the user's computer downloads these parts and assembles them into a single file, it also distributes already downloaded fragments. Thus, files are distributed through the BitTorrent system at a higher speed. In addition, the main source of distribution - the seeder may not participate in the process after the file has been downloaded by several other users.
Step 2
The torrent tracker site does not store files, but it controls the file sharing process. All distributed data is contained on users' computers. Information about the parts of the downloaded movie, book or musical composition, their number and order of placement is contained in the file with the torrent extension, with which the Torrent-client program works.
Step 3
To download a file from one of the BitTorrent trackers, you need to download and install the Torrent-client program on your computer. Then you need to find and save to your hard drive a file with the torrent extension, which is offered to users in the distribution of films, games, music and other digital products on the torrent tracker website. Double-click the downloaded file and Torrent-client will start downloading the content you selected.
Step 4
If a user deletes a torrent file or downloaded content, he exits the distribution via the Torrent-client. When participating in the BitTorrent tracker, it is advisable to stay for some time on the file distribution in order to give other users the opportunity to download it. On a number of torrent trackers with registration for participating in the distribution, the user increases his rating, which allows him to download more content.
Step 5
Downloading and distributing a file through the BitTorrent tracker website is also carried out using the Torrent-client program. Select the file you want to share with other users. In the client program, find this document in the "Select File" section. Make sure that the Preserve file order, Start seeding and Private torrent columns are unchecked. Otherwise, the file will not be available for general download or the distribution will be created very slowly, since it will be automatically distributed at the same time. Click on the OK button. The torrent file creation procedure is now complete.
Step 6
The created file with the torrent extension must be uploaded to the network resource. Different torrent trackers have their own rules for organizing the distribution, which you must first familiarize yourself with. Most resources have the ability to create a new theme, in which the content description is filled in according to the template and the created torrent file is attached.