Articles with useful or just curious information on the Kakprosto.ru website can be commented on, supplemented with your own answer options or with more detailed information on the topic concerned. A user profile on this site allows you to see all left comments to articles in one list on a separate page.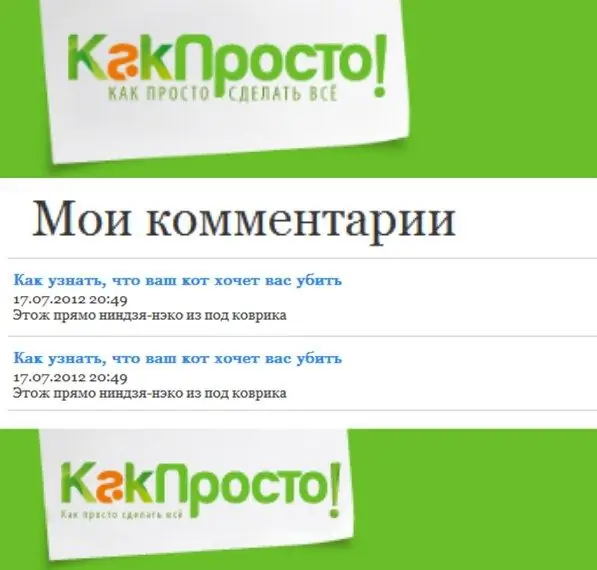 Instructions
Step 1
You can see all your comments on one page in the special section of the user profile, KakProsto. Only an authorized visitor gets access to his profile, therefore, if the site scripts have not recognized you yet, then the first step should be authorization. Finding out whether you are recognized or not is simple: on any page of the site, look at the top lines of the right column. If you see your login in one of the social networks immediately under the header in this column, and below it there are three links to the internal profile pages, then you should skip the next three steps and go directly to the fifth.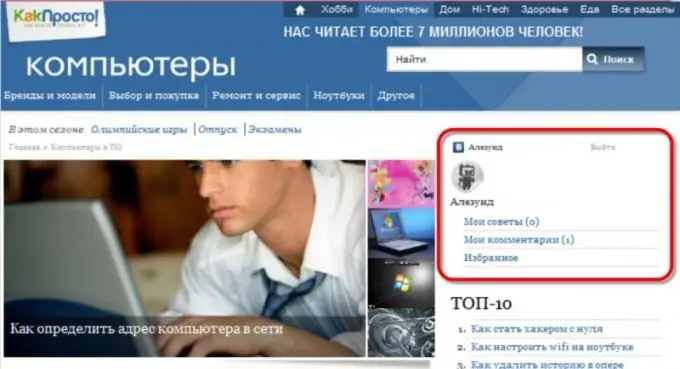 Step 2
For authorization, use your username and password in one of the social networks. The KakProsto site allows you to use Facebook, VKontakte, Twitter and Mail.ru - links to each of them are placed in the first line of the right column, next to the sign "Login with".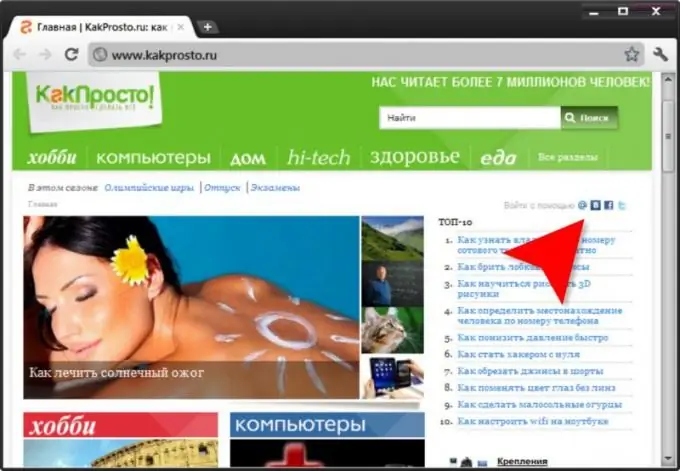 Step 3
Clicking on the icon of any social network initiates the authorization process, which begins with the successive appearance of two forms in the browser window. In them, you just need to click a single button - in the first form, the name of the social network is placed on it, and in the second - the inscription "Continue".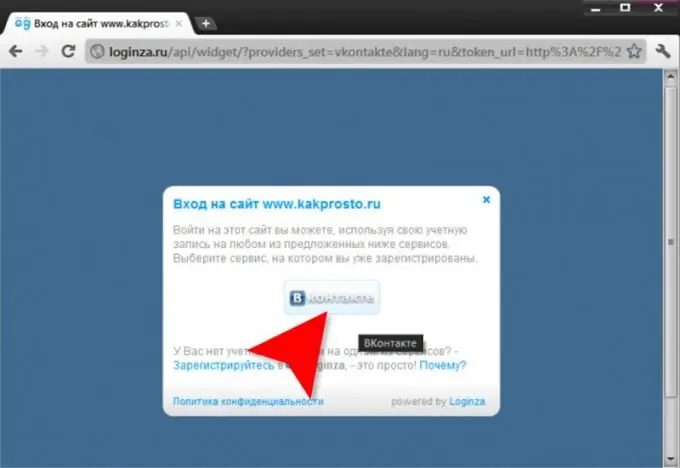 Step 4
After that, a form with fields for entering a username and password will open in a separate window - fill them in and click the "Login" button. After successful authorization in the social network, the window with the form will close, and the additional section described in the first step with links to the three sections of the profile will appear in the right-hand column of the site.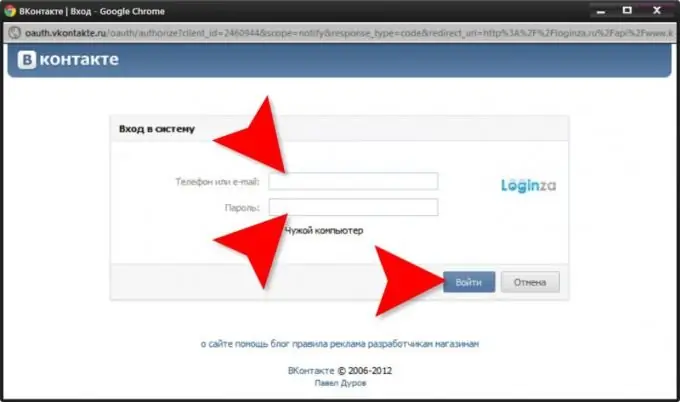 Step 5
Click on the middle link - "My comments". However, if the number in brackets to the right of this inscription is zero, then there is no point in going to this section, it is empty. This number shows the total number of comments you have left on articles on this site.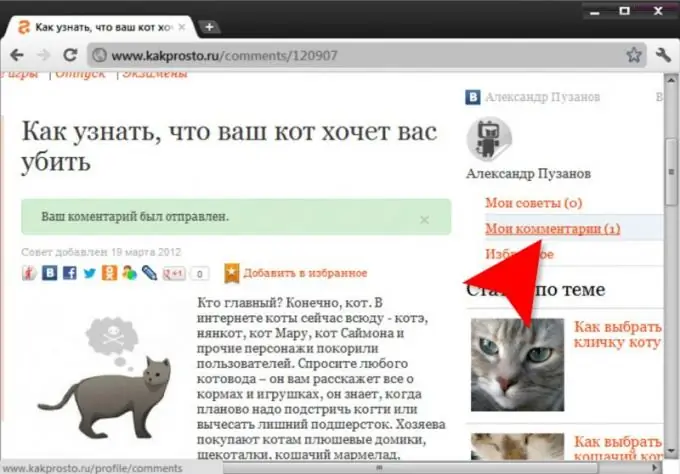 Step 6
The list in the "My Comments" section contains the text, date and time of each post you leave, as well as the title of the article to which it relates. By clicking on this heading, you can go to the article page.