A cloud printer is a technology that allows one or more printers to be connected to the Internet. The cloud printer makes it possible to print documents remotely from a computer, phone, tablet or any other Internet-connected equipment. The technology works both with devices that support virtual printing and with simple printers.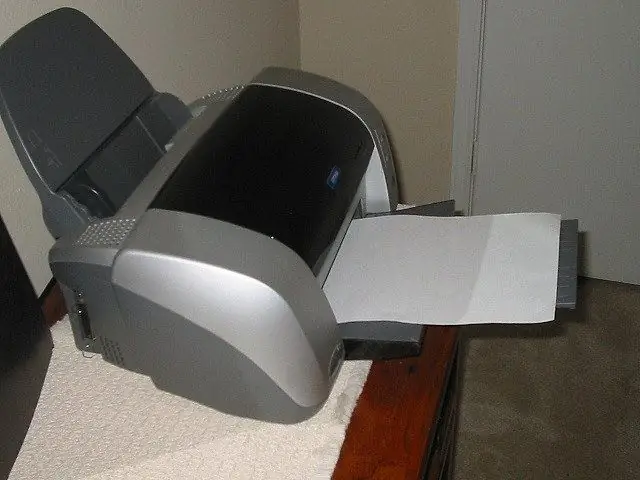 What documents can be printed using a cloud printer
With a cloud printer, you can print any document you want. A list of applications that provide access to virtual printing can be found on the Google website. As you can see from the list, anyone with a device with Internet access can use the service. In order to use a cloud printer, it is enough to install Google Chrome and find the corresponding option in the browser settings.
Applications have also been developed for mobile devices running on the Android platform. These are Cloud Print, PrinterShare, Cloud Printer, Easy Print and others. The PrintCentral Pro application is based on the iOS operating system. In addition, the list contains many more applications for mobile devices, computers, educational institutions and businesses. This list is constantly growing.
What printers can be connected to cloud technology
Any printer can be connected to the virtual printing system. However, there are a number of devices specially designed to be able to connect to the cloud without the need for a computer. When connected to such devices, cloud printing works flawlessly. Cloud-enabled printers are linked to a virtual printer account within seconds.
A conventional printer (one or more) can also be connected to the technology. The linking to the account is carried out through a computer connected to the Internet. In order to link the equipment to your account, you need to install the Chrome browser on your computer, go to the "settings" section and find the appropriate option.
Who can access the cloud printer
Any user of a computer, tablet, mobile device can have access to cloud printing. In order to open access, the owner of a Google account only needs to click on one virtual button. The system of settings and control of virtual technology is also simple and intuitive.
Printing to a virtual printer is essentially the same as printing to a regular local device. The technology can be used while working in common Windows and Mac word processing applications. Having finished working with the text, the user sends it to print to the virtual printer by selecting the desired device from the proposed list and defining the printing parameters in the settings.