The name of the mailbox is a kind of visiting card. A person with humor will surely find an opportunity to create a login pun. A business person will prefer a strict and clear login. The pedant will take into account all the rules and create an optimally unique and original name for his box. And what about those who do not have a good imagination? The answer is simple - learn from everyone individually and follow the advice of experienced ones.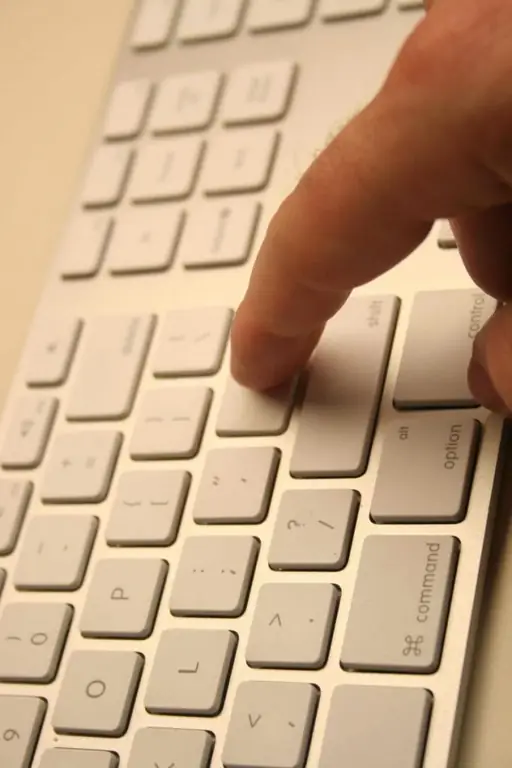 It is necessary
- computer with internet access
- paper and pen (for making a list)
Instructions
Step 1
Come up with a name that will consist of initials, surname or acronym (abbreviations from parts of words or letters) if the mailbox is intended for business correspondence. The name of a work mailbox must comply with the norms of corporate ethics, so a flight of fancy in this case is not welcome. If the mail assumes multi-user access, then it is better to name it in tune with the name of the department: manager, office, reception, etc. Much more options involve choosing a name for personal mail. But it should be remembered that simple names based on nicknames, first names, common surnames, etc. almost everyone is busy. There are entire exchanges on the worldwide network selling rare and simple postal addresses. So avoid common names and try to come up with something exclusive.
Step 2
Make a combination of numbers that might be completely meaningless. Such mailboxes are specially registered by enterprises (more often on free services) for ease of pronunciation. Numbers are much easier to perceive by ear, and it is almost impossible to make a mistake in them, unlike Latin letters.
Step 3
Make a list of all the names you are considering. It is important to remember that some of them may already be taken, so think in advance about how to modify the priority titles. Make sure that the name of the mailbox is easy to pronounce and does not cause difficulties in writing. This will make it easier to communicate and share contact information.
Step 4
Explore the list of suggested names that the postal service offers at the time of registration. Not all free mail services offer this feature. The window of suggested options appears after the first attempt to enter the desired login, if it is already taken.