Very often, the owners of even budget SLR cameras begin to think about the fact that the photographs they have taken can be sold on the Internet. There are quite a number of large and small photo stocks where you can upload photos.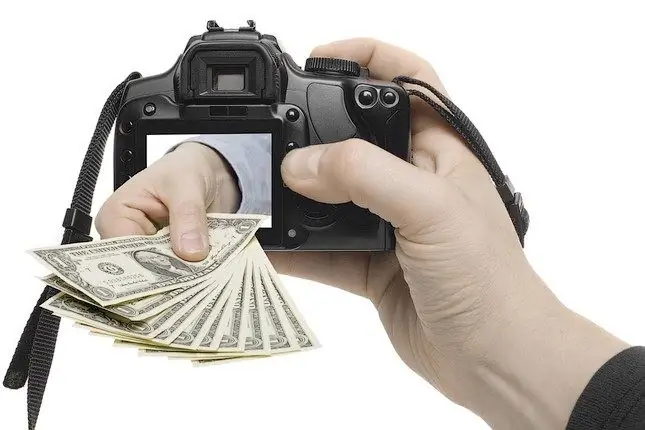 One of the easiest ways to make money on the process of photographing is posting and selling pictures on specialized sites - photo stocks. Terms of placement and technical characteristics of the photo depend on the site. There are large foreign photo stocks, there are sites that work only in Russia. The photographer gets from 35% to 60% of the profit from each sale, even if the photo is bought several times. You can upload the same photos to different sites. In addition to photo images, photo stocks accept 3D images, illustrations, vector images, video clips. All images provided to sites must be of good quality and large size. The most commercially successful are thematic photographs taken in studio conditions (still lifes, children's photos).
Photo stocks where you need to take the exam
IStockphoto is a photo stock for professional photographers and designers. Amateur photos will not go to the site (for technical reasons). There is an exam (3 jobs), for registration, identity documents are also required. Payment is made to virtual wallets.
Photo stocks where registration is possible without an exam
There are also photo stocks that are more loyal to the quality of work and do not require an exam. The most famous and profitable ones are Fotolia, Dreamstime, 123 Royality Free. These stocks will be a good help for amateur photographers who have recently begun to post their pictures on the Internet. Payments are most conveniently made through PayPal.
Russian photo stocks
The Russian photo stock Lori has been operating for a long time. The specifics of Lori are photographs and images with Russian themes, they are very popular and are the most highly paid. Lori does not take an exam during the registration process. Payments are made, including by bank transfer to the photographer's account. The minimum payout is RUB 1,500.