Warface is one of the most popular multiplayer shooter games. As in any other multiplayer game, here you can create your own clans, that is, collect people into groups.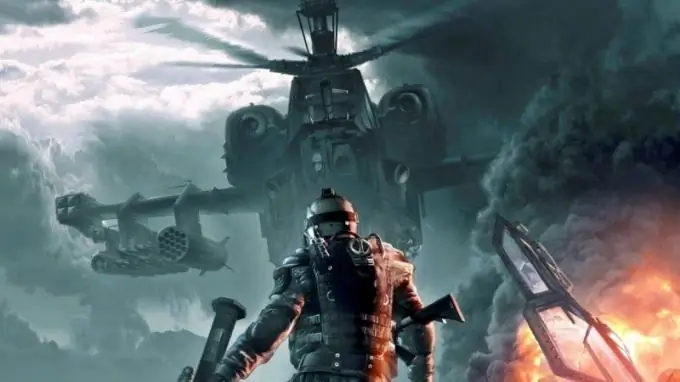 Clans in Warface
A clan in the Warface game is an association of players who are created only for communication or joint fights. Each created clan has its own unique name, picture and description. Each player knows that playing in a company is always more fun and more enjoyable than alone, and besides, you can always ask your friends for help in completing various missions. Finding friends in a clan is much easier and asking someone for help is much easier than looking for other members. Moreover, do not forget that the teams played always have an advantage over the loners and the victory in the battle is given easier and faster.
Clan creation
In order to create a unique clan in the multiplayer game Warface, you just need to log in to the system and start the game. In the main menu, you need to enter the "Clans" tab, after which the user will be asked to choose from the existing ones or create their own. First, you need to enter the name of the future clan, the only thing you need to be guided by is that the name of the clan corresponds to the rules of the game and does not violate them. It is worth noting one significant nuance, which is that it will not work to create a clan for free. To do this, you will have to pay in-game currency - warbucks, in the amount of five thousand. At the initial stages of the game, not every player will have such an amount, but money can be accumulated during the game and spent on creating a clan.
Of course, the user can do otherwise and create his own clan much faster. To do this, you will have to create a new profile and log in with a new username and password in the system. Next, you need to accept the offer to complete the training, upon completion of which you will receive ten thousand warbucks. After that, you can go to the "Clans" tab and create it under a new account. You need to send an invitation to add to the clan for the main character, make him the head of the clan (right-click on the nickname and select the appropriate item) and go into the game. Thus, it turns out that you created your clan without much effort and problems.
It is worth noting one significant nuance, which is that a particular fighter can be accepted into the clan when the head of the clan invites him. In this case, you can leave the clan at any time and without any confirmation. If a player is banned, then he will no longer be able to join the clan, and if only expelled, then he cannot join him again within 24 hours.