Cache refers to the local file storage created by the browser. It is temporary: the program checks before loading if the page has been refreshed, and if so, synchronizes the cache with it. If this does not happen, the local storage should be purged forcibly.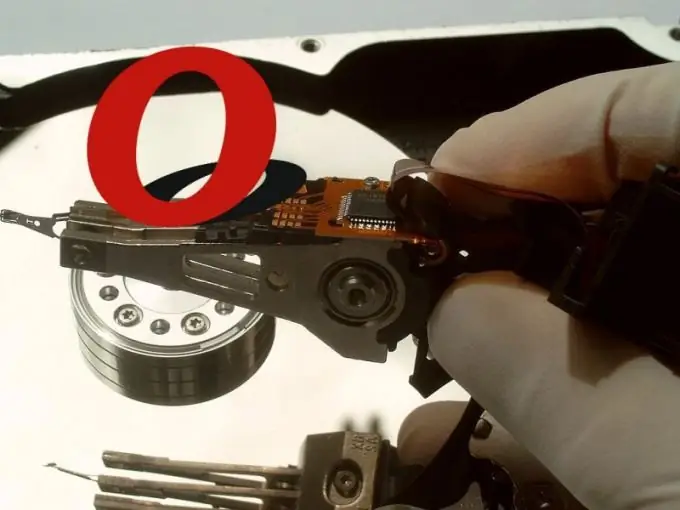 Instructions
Step 1
Try reloading the page in two ways. The first of them consists in pressing the F5 key on the keyboard or the "Refresh" on-screen button. The second is as follows: move the mouse pointer to the address bar, click on it so that the cursor appears, and then press the Enter key. If the update is successful, the page content will match the current one. This trick works not only in Opera, but also in other browsers.
Step 2
If this method of refreshing the page did not help, click on the Opera logo located in the upper left corner of the screen. A drop-down menu will appear. Select "Settings" in it, and then - "General settings". Go to the "Advanced" tab, then find the "History" item in the vertical menu. Find the line consisting of the phrase "Disk cache", the field for selecting the size of this cache and the "Clear" key. Press this key. At first, you may get the impression that the browser is frozen, but soon it will start reacting to your actions again - this will mean that the cache has been cleared. Click OK or Cancel, then reload the page.
Step 3
You can clear the cache a little faster like this. Find the item "Settings" in the above menu, but instead of the sub-item "General settings" select "Delete personal data" in it. In the menu that appears, click on the line "Detailed settings", then enable only those actions that you need. Among them, select the "Clear cache" item. Click the "Delete" button, and all the actions you have chosen will be carried out automatically. Please note that some of them, for example, closing all tabs, threaten the loss of information that you entered in the forms, but not saved.
Step 4
You can also clear the cache of the Opera browser manually. To do this, using the built-in OS tool for finding files, find the profile folder, and in it - the cache folder. Erase all files from the latter, and then reload the page you want.