For people who are interested in the question of how to earn WMR, the electronic payment system WebMoney has compiled a list of sites certified by it, which are guaranteed to pay money for the work you have done.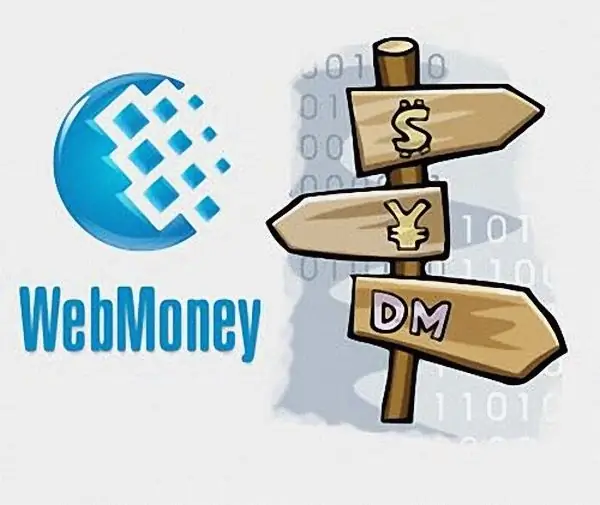 Necessary
WebMoney Keeper Classic program
Instructions
Step 1
Download the WebMoney Keeper Classic program from this link:
Step 2
If you are not registered in the WebMoney system yet, do it on the official website www.webmoney.ru. Otherwise, install WebMoney Keeper Classic on your computer and log into it.
Step 3
Next, you need to find the "My WebMoney" tab and click on it. This tab is located under the information about your personal data and balance.
Step 4
Look for the paragraph "WebMoney can be earned, received on credit, exchanged …". Click on the word "earn".
Step 5
On the page that opens, you will see many different options for earning WMR. In order to make it easier for you to navigate in the abundance of proposals, we will tell you a little about them.
Step 6
Registration in the Megastock catalog will be very interesting for owners of online stores who sell their goods and services via the Internet. After your Internet site is admitted to the catalog, you will be able to accept Webmoney from your customers, which means, most likely, your profit will grow. In addition, the inclusion of your store in Megastock is a guarantee for your customers that you are working with Webmoney on a legal basis.
Step 7
By clicking on the link "Earnings and affiliate programs", you will be taken to that part of the "Megastock" catalog, where sites are presented that allow you to earn money without having your own website or online store. You can make money online by creating new content or rewriting (Advego.com). If you like to spend time on social networks, then you can spend it usefully and at the same time earn money (for example, socialssap.com; v-like.ru, etc.). You can also use numerous affiliate programs and, selling someone else's product, receive certain commissions from the sale. Take a look at moviecash.ru as an example.
Step 8
If you have the skills and knowledge in computer graphics, design, programming, can type quickly and search the Internet for the necessary information, then click on the word "freelancers" in the "My WebMoney" tab. Here you will find a huge number of freelance exchanges, for example, workzilla.ru; free-lance.ru; weblancer.net; 1clancer.ru, etc.) and you will be able to realize your talents without leaving your home.
Step 9
Perhaps you have a desire to do business with WebMoney? Then you can open your own exchange office and receive your profit from commissions for depositing and withdrawing cash or for exchanging WebMoney for electronic money from other payment systems. You can get detailed information here:
Step 10
There is also an opportunity to make money on the sale of WM-cards, buying them at a wholesale price and selling them with your own wrap. Details can be found at this link:
Step 11
You can earn WMR by obtaining a registrar's certificate and issuing personal certificates at the rates set by you. How to become a registrar, read here: