With the help of the Internet, children can find information to study and a lot of fun. However, the world wide web is a double-edged sword: there is enough content in the web space that can cause psychological harm to your child.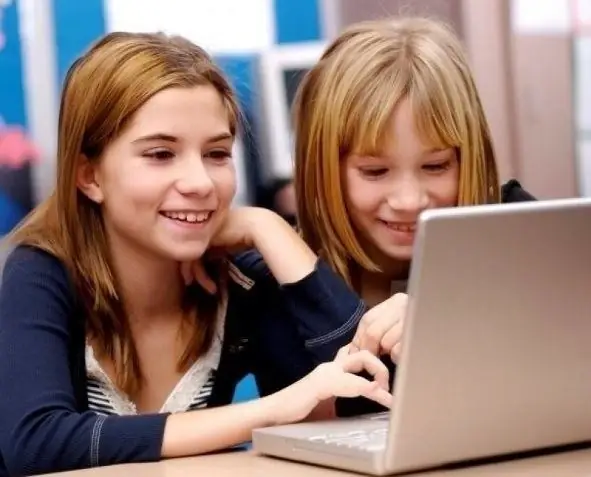 Necessary
special software
Instructions
Step 1
Your children's safety starts with you. Do not access hazardous resources from a child's computer. These sites can remain in your browsing history or pinned to browser tabs.
Step 2
If your computer is running Windows Vista, you can use the User Account Control function. To do this, you need to open the user account control section through the control panel and click on the "Enable parental control" button. This will block access to certain network resources.
Step 3
You can completely restrict Internet access by setting a password on your browser. If you have Internet Explorer installed, in the "Tools" menu, you need to sequentially select the following lines: "Internet Options" → "Contents" → "Access Restriction" → "Enable". After that, you must return to the "Internet Options" menu item and select the "Create Password" command on the "General" tab. A similar operation can be done in the Mozilla Firefox browser: in the settings section, select the "Protection" tab, and then the "Use Master Password" command.
Step 4
You can set up a restriction on visiting sites of any subject using special programs, for example, Net Police. You can do without installing software on your computer, and use the online services of Net Police. To do this, in the network access settings, you need to set the primary DNS address to 81.176.72.82, and 81.176.72.83 as the secondary one. This will help prevent viewing of pornographic pages. Some programs (Time Boss, CyberMama, etc.) will help you control the time your child spends in the virtual space. Anti-virus programs such as Kaspersky Internet Security have similar functions.
Step 5
If you are afraid that your child will bypass all these precautions, then use the service of blocking dangerous Internet resources provided by your provider. At your request, he can set up a special filter for your computer's traffic.
Step 6
Especially for the safe work of underage users on the network, Russian developers have proposed the children's browser Gogul. It has a special directory of sites recommended by teachers and psychologists. The browser search engine filters the content that will be shown to the user. The program provides an opportunity to monitor the time spent by the child on the Internet, view reports on visited resources, schedule access to the network.