Not everyone has the opportunity to purchase this or that item in the store. Sometimes there are situations when a person is forced to buy something from his hands. Advertisements posted in various media help to make such transactions.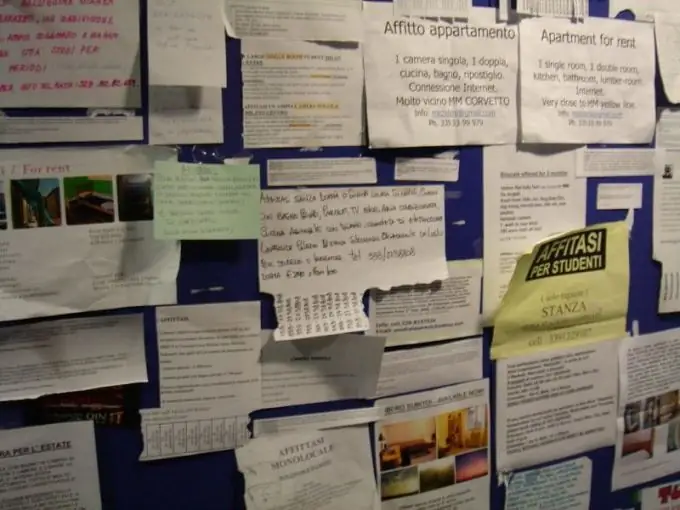 Necessary
- computer;
- access to the Internet;
- telephone.
Instructions
Step 1
Previously, the most popular ad placements were various newspapers and magazines. To publish your ad in any publisher, you just need to contact the editorial office, give the ad text and pay for it.
Step 2
Now the easiest way to sell or buy any property is to post ads on the Internet. Currently, there are a huge number of different free message boards. Turn on your computer, go online and use any search engine. In the search bar, enter the text: "Place an ad for free" or "Free classifieds board". You will see a list of sites on which you can post a message about the sale or purchase of any thing. The most popular sites are avito.ru and slando. Advertisements for the purchase or sale of a car, most often, are placed on am.ru or drom.ru.
Step 3
In addition to special sites, you can use any city forum. Type in the name of any forum you know in the search bar, register on it, find the section on buying and selling goods, and add the appropriate topic there.
Step 4
Social media is another common place to submit ads. Select a site where you are already registered or you can register. It is best to choose the VKontakte website, since it is there that there are many thematic groups with a huge number of subscribers. In the section "My groups" there is a search bar in which you enter text containing something like: "Moscow bulletin board". You will be presented with a list of communities that match your search criteria. Left-click on the name of any group. To post to a public, you must join it. You will see such a function in the right corner under the main photo of the public. By joining the group, you can find a section with the ads you need and place your own there.