Network cards are built-in and discrete. There is a network card on the motherboard, a separate card in the PCI slot. They work equally well for the user.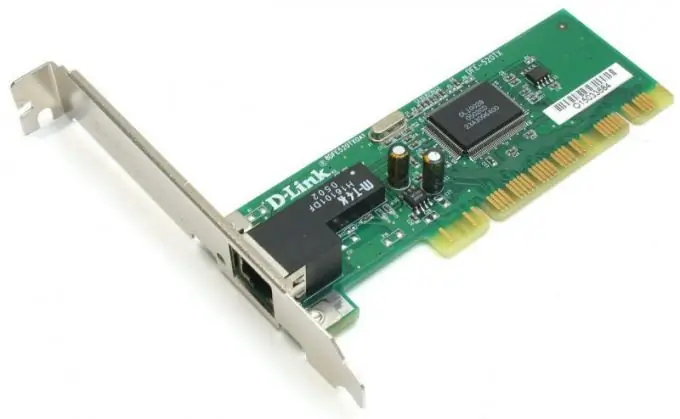 Instructions
Step 1
Network cards are types of devices that often do not require special drivers to be installed. The standard Windows drivers support most boards. First of all, if there is any problem in the operation of the network card, go to the manufacturer's official website. To install any devices, read the instructions for this procedure.
Step 2
After you insert the card into the slot and Windows detects it, it will turn on automatically. The main criterion for correct installation is the flashing green and orange LEDs. If you do not see this, then pull out and then plug the power cord back in, maybe the contact has disappeared. If this does not help, see if the card is correctly installed and in the appropriate slot.
Step 3
The operations performed are usually enough to work with the card. But it happens that you need to enable the network card from the Windows operating system. There are two ways to accomplish this task. Open the Start menu, then click on Network Connections. In the window that appears, you will see an icon called Local Area Connection. Right-click on it and select "Enable". Enter the local network - refer to the connection settings.
Step 4
If there is no corresponding icon in the "Network Connections" section, then go to the "Control Panel" through the "Start" menu and select the section called "Device Manager". Find in the list of equipment in the window that opens the inscription "Network cards". Click on the networking controller (displayed device) with the right mouse button and select the command labeled "Enable". A small window will appear on the screen for a few seconds, containing the inscription "Power on". Everything, the network card is included. If, after that, you cannot