World of Warcraft has been around for ten years and the number of subscribers to the game is growing every year. If you want to join the adventure in the world of Azeroth, you will need to register.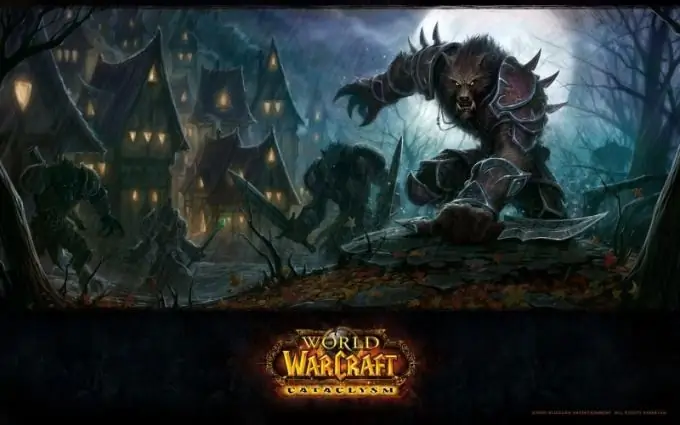 Registration in WOW
The developers have created for WOW and their other games (such as Diablo III) the Battle. Net system, which allows you to manage all your game profiles at once through a single account. To register in WOW, you need to create a Battle. Net account - this will allow you to access the purchase of the game and game time, which, in turn, will allow you to create a game account and log into the game servers. If you have an old WOW account on the official server, which you have not used for a long time, but want to renew it, there is a one-time opportunity to link it to a new Battle. Net account, pay for playing time and continue playing on it.
When you register a new account, you will receive a ten-day trial period during which the account will be active completely free of charge. To register you will need:
1. Go to the Battle. Net page and fill out the registration forms (https://eu.battle.net/account/creation/wow/signup)
2. Download the game client (https://eu.battle.net/account/management/download/)
3. After the end of the ten-day test period, pay for the game itself (one-time payment) and game time (it is paid monthly). This can be done from your Battle. Net account - go to the Account tab and follow the instructions on the page.
World of Warcraft - Official and Unofficial Servers
Not all users are ready to pay for the game, so there are a large number of free game servers on the network. But in this case, comparing servers means comparing price to quality. The main difference is that the official WOW servers are supported by developers - updates are installed on them, software bugs are fixed, special seasonal promotions and events are held, unique in-game pets, vehicles and special items purchased from neutral characters inside the game or in online store. Unofficial (pirate, in fact) servers, as a rule, contain an outdated version of the game, in which new quest lines, locations and dungeons are not available.
In addition, there are other problems - for example, the stability of the game on a pirate server is unpredictable. If you have just completed a difficult dungeon with your friends, you are going to solemnly put on a new set of armor, just obtained in a heavy battle, and at that moment the game is disconnected due to a server error - after reloading the server it may well turn out that the dungeon will have to be repeated and there is no armor in your inventory. For pirate servers, ping problems are also typical - the server response speed, on which your character's reaction to events in the game depends. WOW is a game in which battles with high-level opponents are built on the precise coordination of the work of the entire group of players, and a long response (high ping) can make the passage of dungeons very difficult.