Lineage II is one of the most popular MMORPGs not only in its native Japan, but all over the world. There are a lot of quests in the game. One is to gain access to the Pagan temple, or "Pagan Temple." There is not even one quest here, there are two of them, and they are interconnected.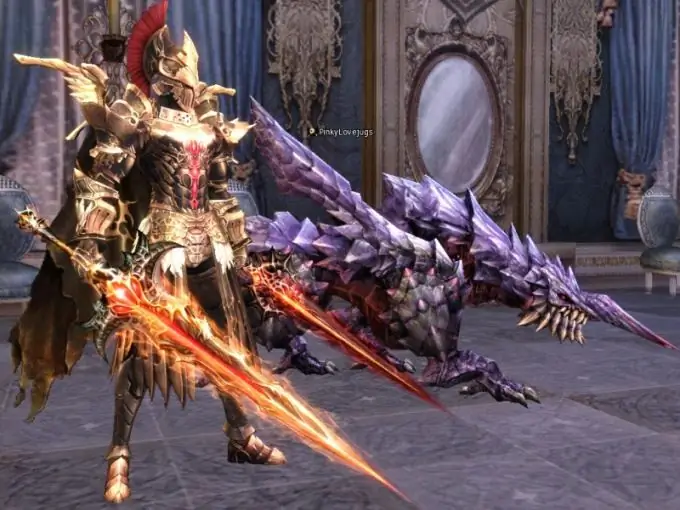 Instructions
Step 1
Both quests are designed for 73+ levels. The first is called Truth Beyond the Gate. It is quite simple and allows you to go to the beginning of Pagan Temple and swing in the main and side rooms of the tower. Teleport to the city of Rune, head to the Mages Guild, talk to Eliya there. She will send you to Flauron.
Step 2
Exit the guild and the building where it is located. Immediately turn left at the exit, then go up the slope. Walk forward until you see Flauron. After talking with him, you will receive a quest item - the Sign of the Visitor.
Step 3
You can now head to the Pagan temple. Walk past Flauron, whom you just spoke to, turn left and jump down several times until you see an exit, as well as a red mirror. Enter directly into the mirror, and then run forward along the tunnel until you find yourself at the closed door. To the right of it there is an NPC - talk to him. The door will open, and behind it you will meet monsters. The red rose in your inventory of quest items will change to white. To go further, you will need to complete one more task.
Step 4
This quest is called Through the Gate Once More. Talk to Flauron again and get his task to kill mobs (as they call monsters in the game jargon) in the Forest of the Dead. You can teleport there from the Rune Gatekeeper. By the way, this quest can be taken only by having a white rose in the quest inventory. That is, you cannot go through both quests without visiting the Pagan temple between them.
Step 5
Kill the following mobs in the Forest of the Dead - Skull Animators, Bone Animators, and Bone Slayers. After receiving 10 Necromancer Hearts, return to Flauron, talk to him and receive the Pagan Token. With its help, you can now open the second gate in Pagan Temple and get into places with monsters, leaving behind a more "tasty" spoil and drop.