Skype is a popular video calling tool that allows you to make calls or create entire conferences with multiple participants over the Internet. The program installer should be downloaded from the developer's official website using a browser installed on the computer.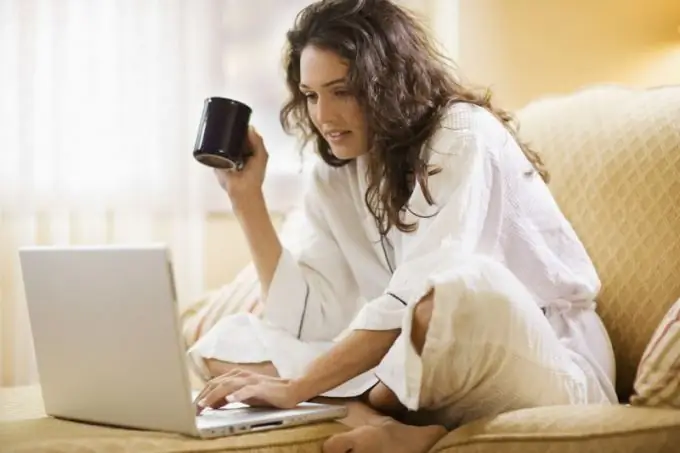 Download Skype
To download the Skype program from the developer's official website, you will need to use the browser that is already installed on your system. You can also use Internet Explorer, which is available in the Start menu of the system or in the Metro interface if you have Windows 8 installed on your computer.
To start the program, it will be enough to click once on the corresponding menu item.
When you start the browser, a window will appear in front of you, in which you will need to specify the address of the official website of Skype. At the top of the screen, position the cursor in the text area of the address bar and enter the query skype.com, then press the Enter key.
Wait for the official Skype website to load. On the page that appears, you will see the resource interface, with which you can navigate to different sections. Among the proposed items, click "Download", which is located in the top panel. After clicking, you will see a list of options available for selection. You can download the program to a computer running your operating system (Windows, Mac or Linux). After selecting the appropriate item, click on the corresponding link with the left mouse button.
You will be redirected to the download page of the program. Click again on the Download Skype for Windows button and wait for the browser to download the required file. If necessary, select a location on your computer to save the downloaded installer.
Installing Skype
Wait for the Skype installer to finish downloading. If the operation is completed successfully, click on the notification in the window of the browser you are using and select "Open". You can also go to the folder where you saved the installation file when downloading.
After successfully launching the installer, you will see a window asking you to install the program. Select the language for the application on the right side of the window and click on the "I agree - next" button at the bottom of the program window.
If you do not have an account, first click on the "Register" button and follow the instructions that appear on the screen. After registration is complete, enter the required data in the application fields and click "Login".
After selecting the required settings, the installation process will begin. After its completion, you will see the start window of the application, in which you will need to enter your account information. If you have already created a Skype account and want to use an existing account, fill in the "Skype Login" and "Password" fields. Skype installation is complete.