Online commerce brings a lot of money all year round for online store owners, but the eve of such holidays as New Year, Christmas, March 8, Valentine's Day and February 23 is an especially favorable time for sales. On the pre-holiday days, buyers are most active. Alas, the same can be said about Internet scammers who are hungry for other people's money. Simple rules for safe online shopping will help you protect yourself from online fraud.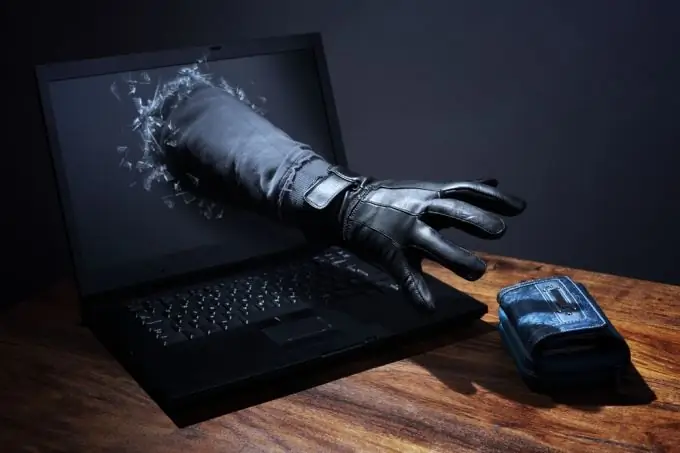 Don't follow unfamiliar links
You may receive emails with links from unfamiliar users by e-mail. It is better not to follow such links, as there is a very high chance of getting to a phishing site. Such sites can completely copy other popular resources (with the exception of the address to which the user may not pay attention). By entering your card details and other personal data when placing an order, you will not receive your purchase, but you may miss the money on the card.
A suspicious message with a link may even come from a friend or relative. It is better, just in case, to check with the person who sent you the link if it has been hacked. Fraudsters often hack the accounts of users of social networks, and then send messages to their relatives and friends on their behalf.
Pay attention to security protocols
Self-respecting online stores that care about the safety of their customers do not use open protocols. If the address of the page with the product you want begins with the letters http (and not with https), it is better not to buy anything on this site. Paying for online purchases on pages with an open security protocol can lead to undesirable consequences.
Do not use open Wi-Fi networks when shopping
The advantages of Wi-Fi networks with passwordless access over closed networks are obvious. But buying over the Internet using such a network is a dangerous undertaking. Yes, in conditions of a lack of free time, it is very convenient to use open networks for online purchases, but anyone who can connect to the network, that is, anyone, can access your personal data. Better to shop online at home on your PC.
Keep your software up to date
Even the most expensive anti-virus program will not help the user to protect his computer from hackers if it has outdated virus databases. A decent level of protection can be achieved with the help of free programs. The main thing is to update your antivirus program in a timely manner. The same goes for any other programs you use, including browsers.
Get a second card
Never use the same bank card for shopping in supermarkets and on the Internet. It is better to make purchases in online stores using a separate virtual card and replenish its account only if necessary and for a strictly specified amount. In this case, if the fraudsters get to the information about your card, they will not be able to withdraw anything from it, and you will have enough time to block it.
Useful advice
Try to periodically change the password for accounts on sites where you indicate your personal data, and indeed from any resources where you have accounts. This will minimize the risk of your password being compromised. And do not use the same logins and passwords for different sites. An attacker, having hacked one site, will not be too lazy to try his luck on other resources.