Despite the fact that there are a great many models of modems, the essence of the settings is the same for all and it is quite simple to understand it. Setting up any modem begins with connecting.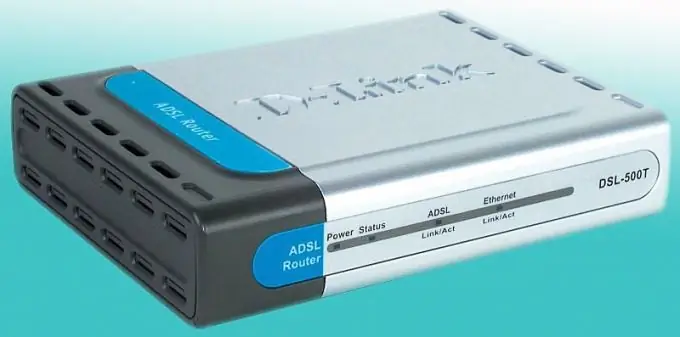 Instructions
Step 1
Connect the modem to a network cable or to the telephone network, and from it connect the computer either via a USB input or via a network card connector. The DSL and LAN LEDs should turn on immediately afterwards. Then proceed to configure the modem itself. Open your browser and enter the address in the address bar: 192.168.1.1, the browser should open you a page with a login field. In the "Username" column, enter: admin, and enter the same in the "Password" column, press Enter. After that, you should be able to access the page with the modem settings. If this does not happen, then it is necessary to configure the network card. This can happen because some modems connect to the network only from a certain IP. You can find out in the modem settings. Go to the "Settings" of the IP-connection, then to "Properties" and "Internet Protocol TCPIP". Fill in the required fields.
Step 2
On the settings page, click the "WAN" button. The settings will already be registered in the table that opens, you can safely delete them and replace them with your own. Once done, click "Add". In the opened "WAN" settings, enter the VCI and VPI provided by the provider in the subscriber card, click "Next". Next, select the type of connection. Check the PPPoE connection, as choosing Bridging will still have to configure the connection on the computer, which is unnecessary. Click Next.
Step 3
In the field that opens, enter the login and password from the card provided by the provider. You don't need to change anything else on this page. Click Next. In the next field that opens, leave everything as it was and complete the modem configuration by clicking on the "Apply" button. Then wait for the modem to reboot. If the indicators light up, the setting is complete.