If you start to think that social networking is taking too much of your time, or content uploaded to Facebook may create a misconception about you from a current or potential employer, you can delete your account.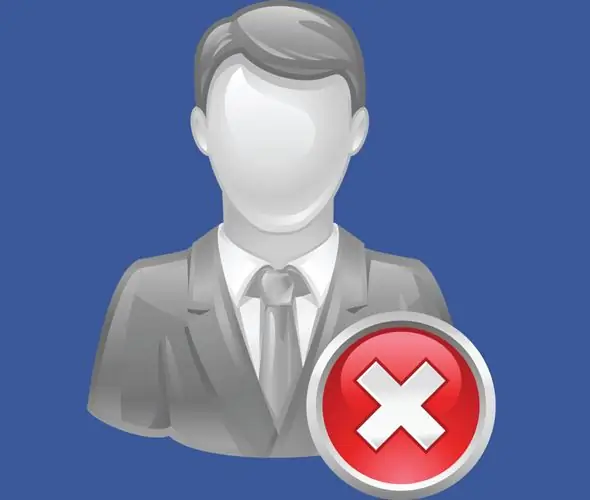 Necessary
- browser;
- Facebook account.
Instructions
Step 1
To temporarily deactivate your account or send a request to permanently delete it, you will need to sign in to Facebook. Open the page of this social network in one of the browser tabs and enter your username and password in the fields of the login form.
Step 2
The Facebook login is your email address or mobile phone number. If you cannot remember your password, use the "Forgot your password?" Option. It is available below the password field. The link, following which you will be able to change your forgotten password, will be sent to your email address specified during registration.
Step 3
Open your account settings. To do this, click on the arrow-shaped button on the right side of the main menu, which can be seen at the top of the page. Select "Account Settings" from the drop-down list expanded by clicking on the button. Go to the "Security" tab by selecting this option on the left side of the page and click on the "Deactivate account" link, which is located under the list of settings available for editing.
Step 4
Indicate the reason why you are leaving Facebook by selecting an item from the list below the avatars of users randomly selected from your list of friends. If you really intend to deactivate your account, activate any item from the list. After specifying the reason, a window will open with a link to the help section, which should help solve the problem that caused you to leave the social network. If you select the Other option, you will have to provide a reason in the text box.
Step 5
After specifying a convincing reason for your departure, click on the "Confirm" button. In the window that opens, enter your password. In the window that will open after that, enter the captcha. Your account will be deactivated, and you will find a message in your email inbox with instructions to reactivate it.
Step 6
To send a request to delete your account without the possibility of restoring it, use the "Help" option from the main menu. Click on the "Facebook Basics" item in the window that opens and select the "Account Settings and Deletion" option. Expand the section with instructions for deleting your account and follow the link to submit your request.