To watch videos on communicators and smartphones in streaming mode, special programs are used. To play a video from the Internet, you need to install a Flash plug-in or a browser that supports online video download. The choice of the program directly depends on the operating system of the device and the capabilities of the mobile operator's Internet channel.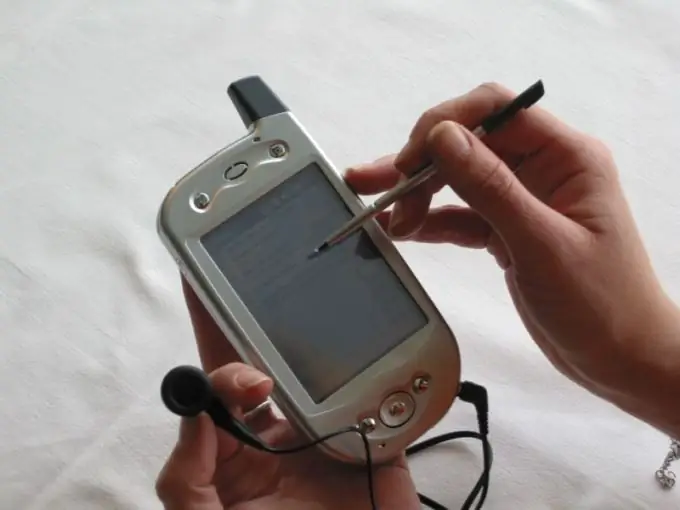 It is necessary
- service of unlimited internet of a mobile operator;
- good internet connection speed (at least 512 Kb / s)
Instructions
Step 1
To watch videos on the Internet using your mobile, you first need to connect the unlimited Internet service with your mobile operator. To find out how to do this, call the subscriber number or visit the office of the cellular company. Instructions for connecting unlimited can also be found on the operator's official website or in advertising brochures from mobile phone stores.
Step 2
If you have Windows Mobile operating system installed on your PDA, you will need to install the Flash plug-in to play video in streaming mode. Find Macromedia Flash Player for Pocket PC on the Internet and install it on the device according to the instructions for use. After installation, restart the device and check the functionality of the installed utility. You can also install the Skyfire browser, which is an alternative to the standard web browsing application and natively supports streaming video from various sites.
Step 3
For Android devices with operating system version 2.1 or lower, you can also watch videos from the Internet via Skyfire. To download the browser, go to the Market and enter the name of the application in the search, then click the Download and Install button. If the Android version on the device is 2.2 or higher, then you can watch any videos after installing Adobe Flash Player in the same way from the app store. There is also an application of the same name for watching videos from Youtube online.
Step 4
In the latest Apple devices, the ability to stream video from the Internet is available without installing any additional applications. To watch a movie or video, just go to the desired page and click on the play button on the screen.