Nowadays, photographs are not stored in albums, but on the computer and on the Internet. So that the images are not just in a folder, you can create interesting electronic photo albums from them.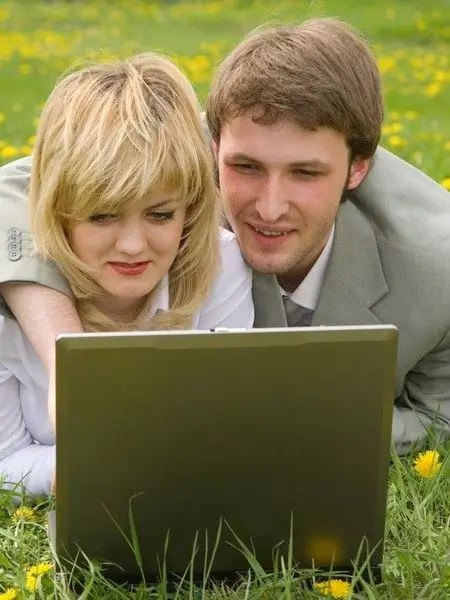 It is necessary
- the Internet;
- AntWorks FotoAlbum.
Instructions
Step 1
Create a photo album The program for creating photo albums - AntWorks FotoAlbum. Download it from the official site. Download the program to your computer and open it. Click File - New Album. Enter the name of the photo album in the window that opens and upload photos from your computer to it by clicking on "Add". If you need to select the entire folder with photos, then select "Add folder". Click Create.
Step 2
Decorate the album cover and view photos When you start the program, a list of photo albums will be presented on the left. By choosing one of them, all his photos will appear on the right. The creation of photo albums involves accompanying images with a number of effects. You can make an album cover by pressing the F9 key and selecting the "Customize cover" line. To set up a slideshow - F7, start a slideshow - F6, view photos in full screen mode - F5 (all this is in the "View" tab).
Step 3
Add Music to Photo Album Press F8 to add music files from your computer. The playlist window will open, select "Add" in it. Save the desired song for the album by clicking "OK".
Step 4
Make a video from photos Select an album, go to "Tools - Create video" or press the keyboard shortcut Ctrl + F. In the "Create a video" window in the "Images" tab, select the photos with the left mouse button while holding down the Ctrl key. In the adjacent "Settings" tab, set the desired video parameters (frame size and time, music in wave format, etc.). After that click "Create".
Step 5
Design a collage of photos To do this, select photos in the album with the left mouse button + Ctrl. Go to "Tools - Create Collage", define the style (stack, grid, horizontal or vertical) and click "Create". If you are not satisfied with the position of the photos in the selected style, then click on "Create" until the program chooses a position suitable for you. Then save the collage.
Step 6
Make an HTML gallery The electronic photo album can be uploaded to the Internet. Select "Service - Create html gallery - from template / simple". Designate the directory, i.e. folder on your computer where the html album will be saved. Enter the name of the html-page in Latin letters, select / upload a template (if you are creating a gallery using a template), name the gallery, click "Forward", set the necessary parameters, then "Next" and "Finish". Now the photo gallery with html-code can be placed on the site.