The Yandex Bookmarks service allows you to store the addresses of the necessary resources not in the browser log, but on the network. This is convenient because the list of necessary sites will be available to the user not only from home or work, but also from any other computer connected to the Internet.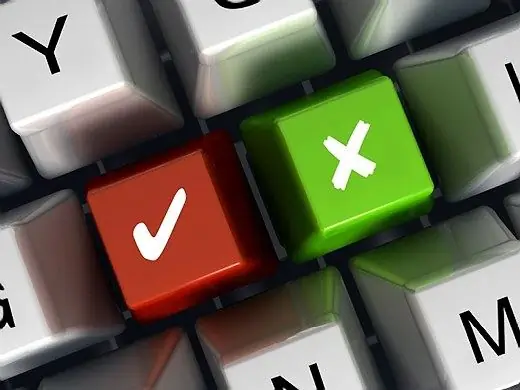 Instructions
Step 1
To delete, add or change data in the Yandex Bookmarks service, you must have an account in the system. If you are a registered user, launch your browser and log in. Go to the Yandex Bookmarks service page. To do this, enter in the address bar: http://zakladki.yandex.ru or click on your account in the upper right corner of the page and select "Bookmarks" from the drop-down menu.
Step 2
On the bookmarks page, you will see a list of your saved web addresses. They can be in the form of separate bookmarks or be filed into folders. Mark the unnecessary bookmarks or folders with bookmarks with a marker and click on the "Delete" button in the upper right part of the window.
Step 3
This operation requires confirmation, so an additional window with a request will open. Read the information contained in it, and if everything is correct, click on the "Delete" button again. After that, the operation will be performed, and you will be notified about this by a message in a pop-up window.
Step 4
When deleting bookmarks, keep in mind that folders are erased along with all contents. If you need to save certain addresses from any folder, first open it, and then select each unnecessary resource separately and only then click on the "Delete" button.
Step 5
To put things in order in Yandex Bookmarks, it is not necessary to delete web addresses. You can sort resources by placing them in thematic folders. To do this, create a new folder, mark with a marker all the necessary Internet pages in the bookmarks and press the "Move" button, indicating the name of the newly created folder in the dialog box.